Don't Want to Wait for Mailed Brochures?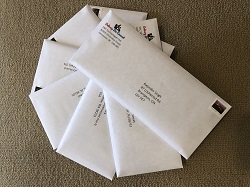 You can download the files and get them printed at your local Staples, Office Depot or copy center.
We will reimburse up to $30 upon you texting a receipt and a picture of your completed brochures if you get your brochures printed on 60lb paper and professionally cut.
This $25 – $30 will get you 20 double sided color laser pages professionally cut which is 60 brochures!
If you get more than 20 pages printed, we will reimburse up to $30 initially, then another $30 each time you record 50 brochures until full receipt value is paid.