Welcome To Cavo Bar+Kitchen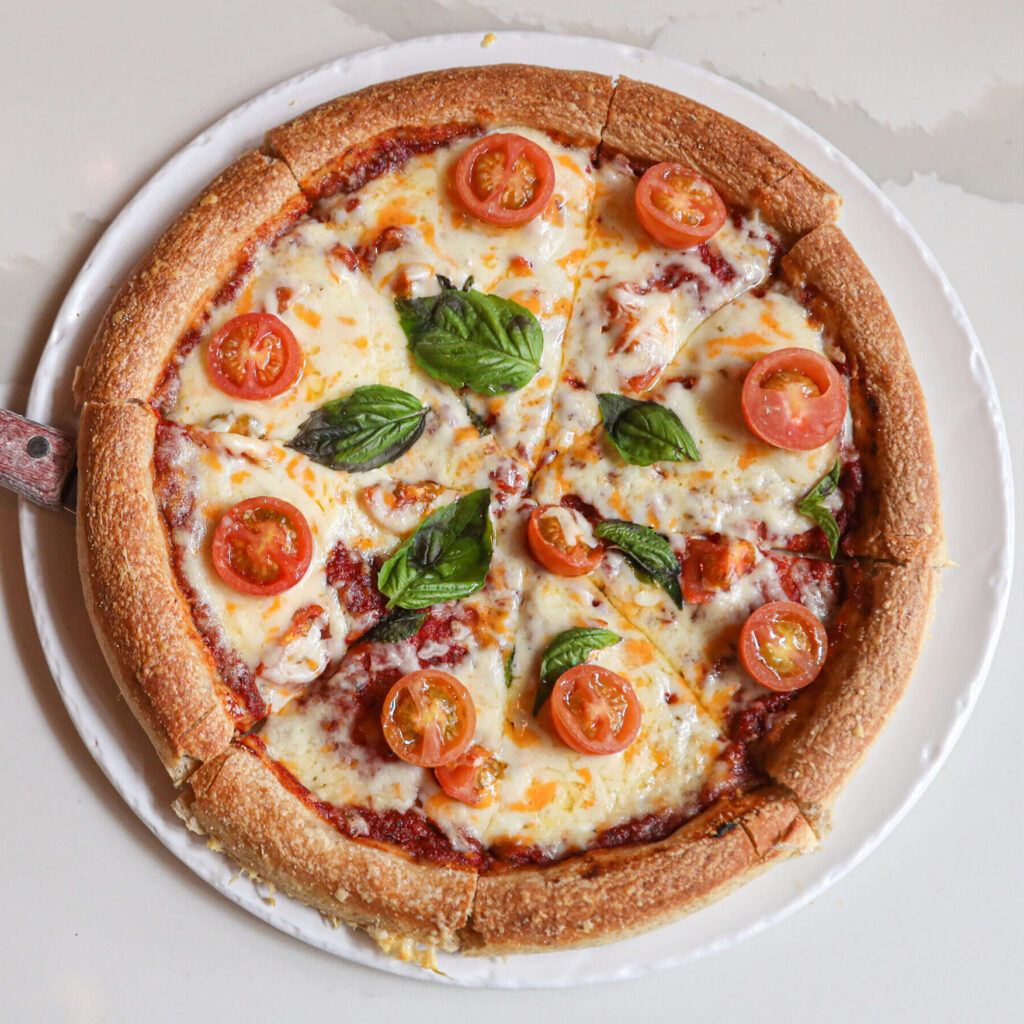 Our menu is intended to be explored and shared with friends and family alike. Choose one of our unique dishes, like a signature or custom-made pizza, and pair it with a glass of wine. Savour the time spent with family.
Cavo Bar+Kitchen is located at 911 Granville Street Vancouver, British Columbia V6Z 1L3 Canada.
Cavo Bar+Kitchen | Featured Menu Items
The Art of Sharing
Cavo's menu is intended to be explored and shared with friends and family alike. Choose any number of dishes that suit your mood and tastes.
House Dips
House dips served with pita.
Smoked Salmon Bruschetta
Smoked salmon, dill-mayonnaise, crostini, red onions, arugula, capers, balsamic glaze, and olive oil.
Garlic Prawns
Onion, garlic, cherry tomatoes, ouzo, and grilled baguette topped with feta.
Salt and Pepper Calamari
Golden crispy and fried squid served with tzatziki.
Chicken Wings
Hot, honey garlic, Thai chili, Greek, crispy garlic, salt and pepper, celery, and ranch dip.
Street Tacos
Three house-made corn tacos and Cavo Bar Kitchen's daily filling.
House-Made Meatballs
Grilled Mediterranean beef patties, spicy tomato sauce, feta, and focaccia.
Saganaki
Kefalograviera cheese flambe and lemon.
Fresh Greens
West Coast Salad
Bacon, cherry tomatoes, boiled egg, avocado, arugula, and blue cheese, served with smoked salmon or blackened chicken breast and honey mustard yogurt dressing.
Caesar Salad
Crisp romaine, croutons, Parmesan, and creamy Caesar dressing.
Greek Salad
Cherry tomato, cucumber, red onions, green peppers, barrel-aged feta, kalamata olives, and EVOO.
Pastas
All pasta dishes are served with garlic bread.
Mediterranean Pasta
Bucatini, fresh garlic, scallions, fresh tomato, olives, and basil finished in an olive oil lemon sauce.
Spaghetti Carbonara
Pancetta, fresh garlic, scallions, and Parmesan cream sauce.
Thai Curry Chicken Linguine
Grilled chicken breast, scallions, bell pepper, and curry-cream sauce.
Seafood Linguine
Fresh mussels, prawns, butter, white wine, spinach, scallions, fresh tomatoes, olives, fresh garlic, and oregano.
Sandwiches
All sandwiches served with fries or mixed greens salad.
Prime Burger
Black Angus chuck eye, mushrooms, aged cheddar cheese, caramelized onions, truffle, and Parmesan mayonnaise.
California Chicken Sandwich
Spicy panko-crusted chicken, Swiss cheese, sambal-mayonnaise, lettuce, tomato, pickle, onion, and ciabatta bread.
Tuscan Chicken Sandwich
Grilled chicken breast, pesto, tomatoes, bacon, red onion, aged-cheddar cheese, and ciabatta bun.
Steak Sandwich
Grilled flat-iron steak (six-ounce), sauteed onion, mushrooms, and french baguette.
Thank you for choosing Cavo Bar+Kitchen. We appreciate your business.
We now have our own Online and Mobile Ordering Platform. By ordering with our app or online ordering, you can help us keep our menu prices lower and save on fees.
The next time you crave Cavo Bar+Kitchen but prefer to enjoy it at home or while out and about, please order for pickup or delivery by downloading our app using the link, or scanning the QR code. https://176838.com/Cavo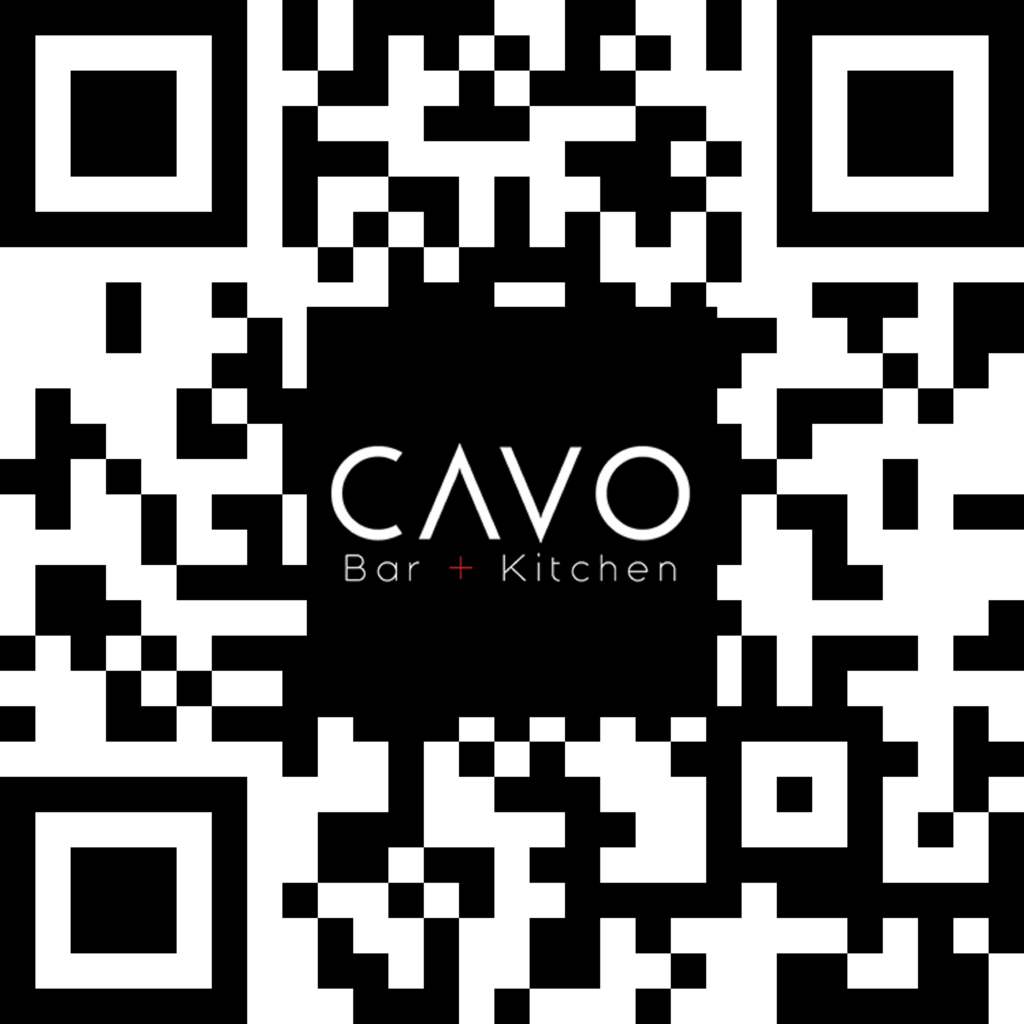 For more information, please visit Cavo Bar+Kitchen's website at:
Cavo Bar+Kitchen is located at 911 Granville Street Vancouver is a customer of DBC Technologies Ltd. provider of Restaurant CRM, Online/Mobile Ordering System, SEO Optimization, Social Media Marketing, Text Message Marketing, & Email Marketing to restaurants around the world.
Check out their Hungry Page on DeliveryBizConnect.com at:
You can learn more about DBC Technologies Ltd. and Restaurant CRM at: