Welcome To House of Taste
Welcome to House of Taste in Winnipeg, Manitoba, where you can experience the unique flavors of Egypt! Our menu is 100% halal and authentic, inspired by the rich culinary heritage of Egypt, featuring a wide selection of freshly made dishes that are sure to tantalize your taste buds like our tasty hawawshi, shawarma, and koshary. Whether you're looking for a quick bite or a full meal, there's something here for everyone.
House of Taste is located at 1833 Grant Avenue Winnipeg, Manitoba R3N 2A4 Canada.
House of Taste's Featured Menu Items
Hawawshi – Special hawawshi dough stuffed with minced meat, spiced onions, pepper, and parsely.
Large koshary – Layered medley of pasta, rice, lentils topped with tomato sauce, garlic lemon sauce and shaved fried onions
Small Koshary – Layered medley of pasta, rice, lentils topped with tomato sauce, garlic lemon sauce and shaved fried onions.
Banana Milk Smoothie
Mango Smoothie
Oreo Shake
Strawberry Banana Smoothie
8" Chicken Kabab Sandwich – Tomatoes, onions, lettuce, and sauce.
8" Kofta Sandwich – Tomatoes and tahini.
Beef Shawarma Sandwich (Brioche Bun) – Tomatoes, onions, and tahini sauce.
Falafel Sandwich
Fava Beans Sandwich – Vegan. Olive oil, tomatoes, and onions.
Chick Peas – Humus, tomatoes, pepper, parsely, and cucumber.
Green Salad
Beef Shawarma plate – Thinly sliced marinated beef, parsley, onions, and tomatoes.
Chicken Kebab Plate – Marinated boneless chicken cubes.
Falafel Plate
Kofta Plate (2 Skewers) – Ground beef with spiced onions, and parsley.
Meat Lovers Plate – A mix of chicken, beef, and kofta.
Konafa with Mango – Crispy shredded dough topped with mango.
Rice Pudding Plain
Rice Pudding with Konafa and Nuts
Rice Pudding with Nuts
Hawawshi Burger – Hawawshi burger made with House of Taste's marinated beef, topped with gyro, feta cheese, tomato, onions, lettuce, and drizzled with tzatziki sauce.
Falafel Burger
Diet Pepsi
Ginger Ale
Mint Orange Pekoe
Nestea
Pepsi
Water
Thank you for choosing House of Taste. We appreciate your business.
We now have our own Online and Mobile Ordering Platform. By ordering with our app or online ordering, you can help us keep our menu prices lower and save on fees.
The next time you crave House of Taste but prefer to enjoy it at home or while out and about, please order for pickup or delivery by downloading our app using the link, or scanning the QR code. https://176838.com/Taste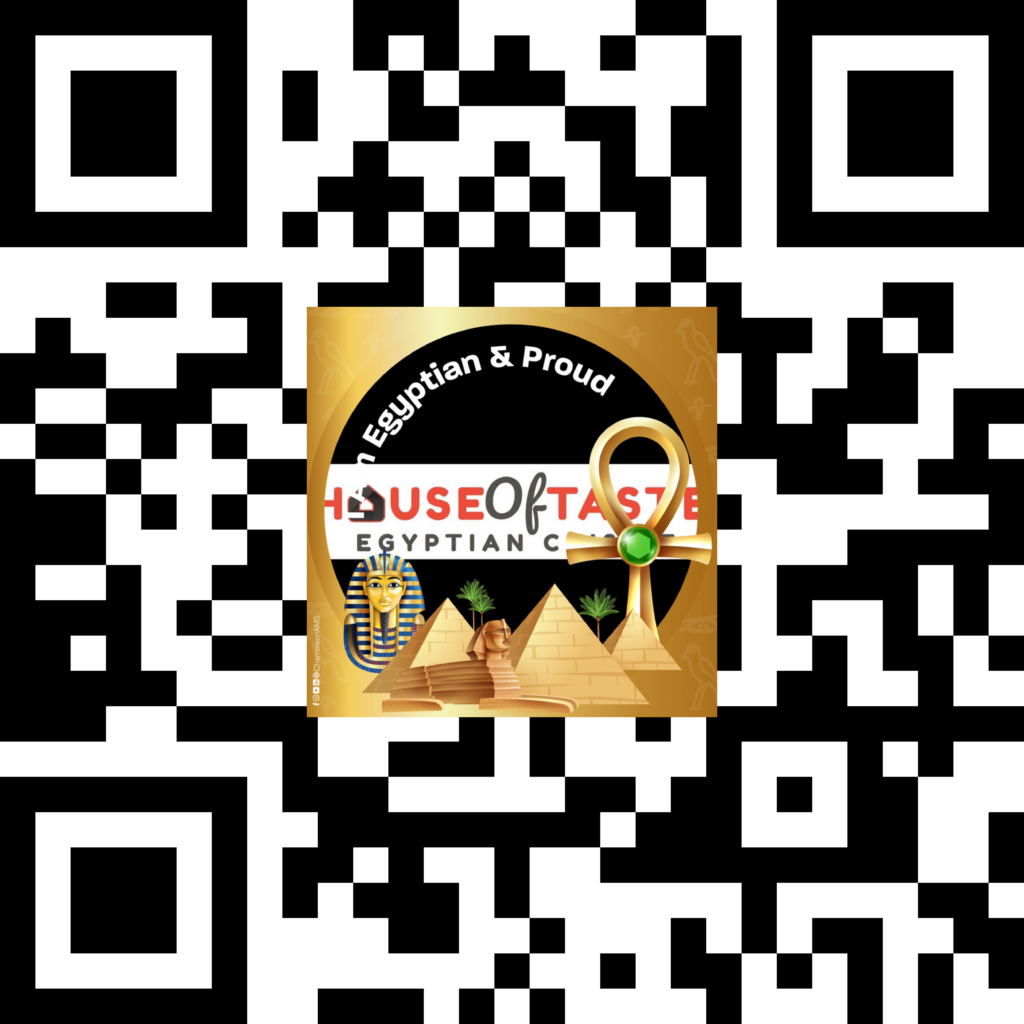 For more information, please visit House of Taste's website at:
House of Taste in Winnipeg, Manitoba, is a customer of DBC Technologies Ltd. provider of Restaurant CRM, Online/Mobile Ordering System, SEO Optimization, Social Media Marketing, Text Message Marketing, & Email Marketing to restaurants around the world.
Check out their Hungry Page on DeliveryBizConnect.com at:
You can learn more about DBC Technologies Ltd. and Restaurant CRM at: