Welcome To King Shawarma & Pizzeria
King Shawarma & Pizzeria at 1071 Danforth Road, Toronto, Ontario M1J 2C7, Canada
15 Years of Experience Makes Us the Best
We're proud to offer the highest quality, most unique pizzas & shawarmas and souvlaki on the market today. From our family to yours, we put lots of love and careful attention into each item. We hope you enjoy our work as much as we enjoy bringing it to you.
Thank you for choosing King Shawarma & Pizzeria. We appreciate your business.
We now have our own Online and Mobile Ordering Platform. By ordering with our app or online ordering, you can help us keep our menu prices lower and save on fees.
The next time you crave King Shawarma & Pizzeria but prefer to enjoy it at home or while out and about, please order for pickup or delivery by downloading our app using the link, or scanning the QR code. https://176838.com/King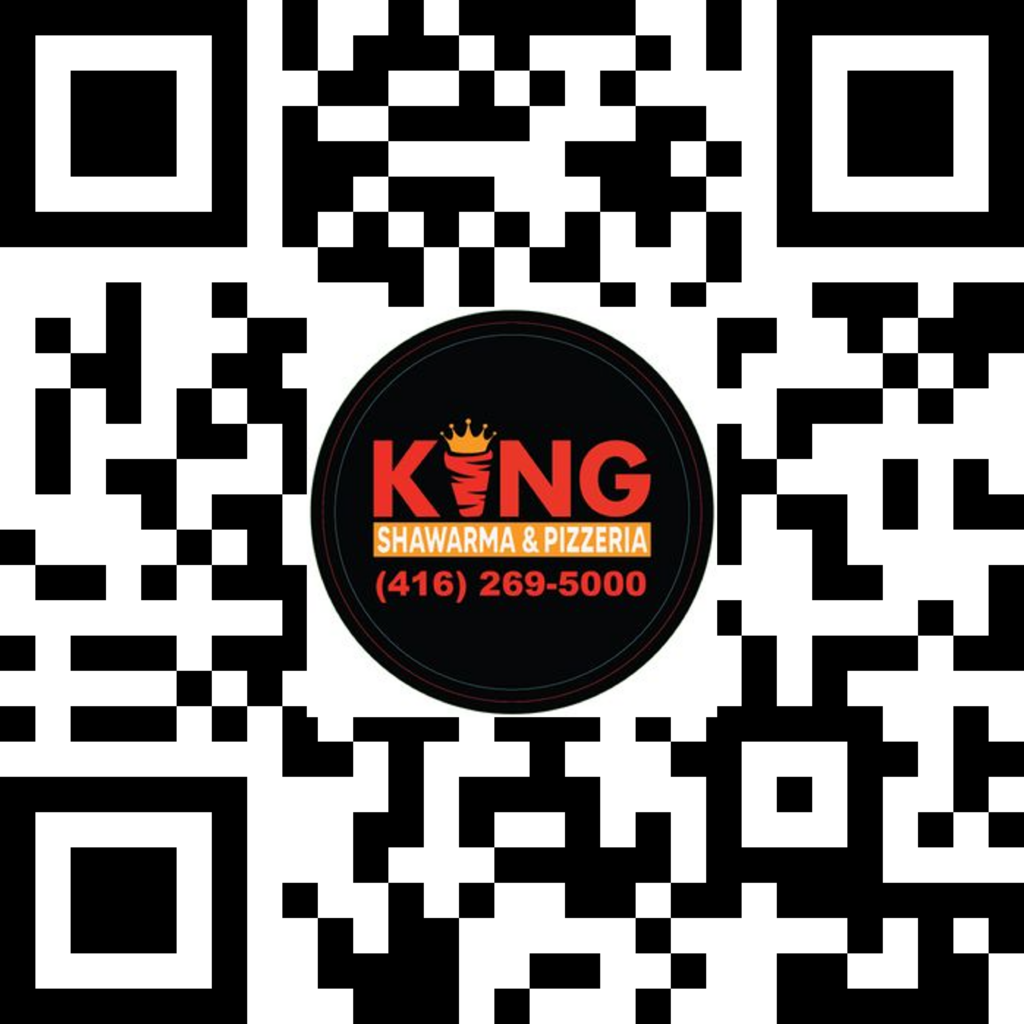 For more information, please visit King Shawarma & Pizzeria's website at:
The Best Restaurant, Italian, Mediterranean in Toronto – King Shawarma & Pizzeria at 1071 Danforth Road
Tel: (416) 269-5000
King Shawarma & Pizzeria is located at 1071 Danforth Road Toronto is a customer of DBC Technologies Ltd. provider of Restaurant CRM, Online/Mobile Ordering System, SEO Optimization, Social Media Marketing, Text Message Marketing, & Email Marketing to restaurants around the world.
Check out their Hungry Page on DeliveryBizConnect.com at:
You can learn more about DBC Technologies Ltd. and Restaurant CRM at: