Mann Meats & Indian Cuisine
Welcome To Mann Meats & Indian Cuisine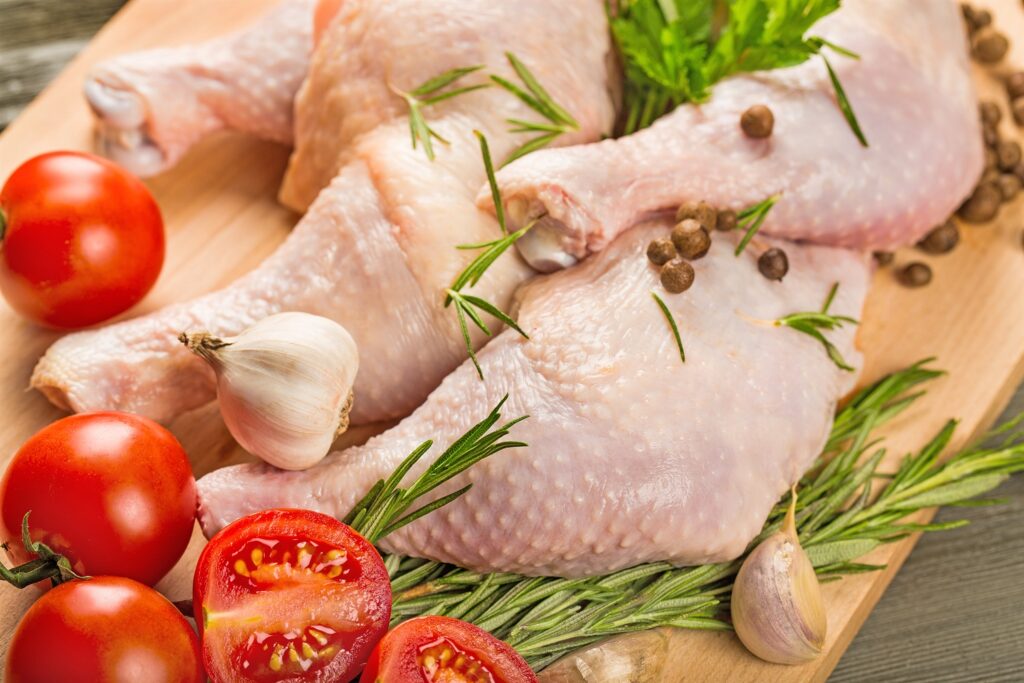 Absolutely delicious Indian food. Mann Meats & Indian Cuisine at Edmonton offers delicious food items and Marinated grill ready meat items.

RICH FLAVOURS
Taste & Flavour to another new level! At Mann Meats we have worked hard to bring Indian food to a whole new approach.
QUALITY FRESH
We are dedicated to freshness and quality of the marinated meat or ready to eat items, there is just no compromise with it.
AUTHENTIC INDIAN
Rich flavours, fresh quality and we do work hard to ensure that we can make authentic Indian food, always, we can taste blend it as well.
MARINATED
We are very proud to offer best marinated flavours & quality meat products from Mann Meats, another awesome rising food chain.
GRILL READY
Our fresh marinated meat items are ready to be on your hot grill. The grill is turned on and cooking is too, enjoy Mann Meats.
TEXTURE BEST
The right ratio of blending Indian spices to delicious texure is achieved after a lot of research & hardwork.
Mann Meats & Indian Cuisine is located at 3315 34 Street Northwest Edmonton, Alberta T6T 1V6 Canada.
Mann Meats & Indian Cuisine | Featured Menu Items
Starters
Samosa ( vegetarian)
Chicken Samosa
Samosa and Choley
Aloo Tikki
Allo Tikki and Choley
Chaat Papdi
Dahl Bhalla
Choley Bhature
Choley Puri
Gol Gappa (10 pcs)
Veggie Spring Rolls (10 pcs)
Veggie Pakora
Paneer Pakora
Fish Pakora
Aloo Parantha with curd and Pickle
Gobi Parantha with curd and Pickle
Paneer Parantha with curd and Pickle
Mix Parantha with Curd and Pickle
 
Veg Starters
Dahi Kebab
Mushroom Pakora
Samosa
Aloo Tikki
Samosa Choley
Aloo Tikki and Choley
Bread Pakora
Gobi Pakora
Chaat Papdi
Gol Gappa (10 pcs)
Dahi Bhalla
Choley Puri
Choley Bhature
Veggie Pakora
Paneer Pakora
Amritsari Kulcha with Choley
Cheese Chilli
Aloo Tikki Burger
Aloo Tikki Burger with Noodles
Soups
Veggie Manchow Soup
Veggie Sweet Corn Soup
Chicken Manchow Soup
Chicken Sweet Corn Soup
Kharora Soup (Goat)
Non Veg Starters
Fish Masala
Fish Bhuna
Amritsari Fish
Chicken Samosa
Chicken Pakora
Fish Pakora ( 1 lbs)
Chilli Chicken
Chilli Fish
Thank you for choosingMann Meats & Indian Cuisine. We appreciate your business.
We now have our own Online and Mobile Ordering Platform. By ordering with our app or online ordering, you can help us keep our menu prices lower and save on fees.
The next time you crave Mann Meats & Indian Cuisine but prefer to enjoy it at home or while out and about, please order for pickup or delivery by downloading our app using the link, or scanning the QR code.
Mann Meats & Indian Cuisine supports DeliveryBizConnect and loves how they help us increase restaurant sales.