Welcome To Morning Tide Eatery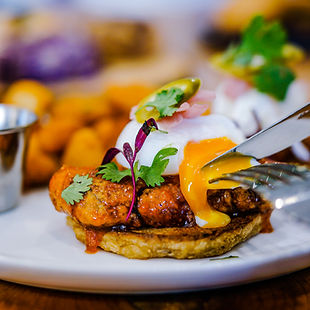 Morning Tide Eatery is a take on classic brunch food with modern twists, and hints of the couple's own Asian heritages – serving specialties such as their house-made longanisa (sweet Filipino pork patty) sandwich topped with atchara (pickled papaya), among other personal favourites. This unique menu will encourage you to come in and try it all.
Morning Tide Eatery is located at 228 Schoolhouse Street Coquitlam, British Columbia V3K 6V7 Canada.
Morning Tide Eatery | Featured Menu Items
Bowls
Breakfast Pasta
Spaghetti, double-smoked bacon, tomato confit, spinach, one poached egg, and Grana Padano.
Breakfast Bowl
Fried potatoes tossed in garlic butter, mushroom, spinach, bacon, one poached omega-3 egg, mushrooms, tomato confit, cheddar cheese, hollandaise, and…
Plant-Based Bowl
Fried potato, mushroom ,tofu scramble, Beyond Meat bratwurst, sauteed spinach and onion, tomato confit, and cashew cheese sauce.
Featured Chorizo Bowl
Fried potato tossed in garlic butter, chorizo, cheese, béchamel sauce, confit tomatoes, sautéed mushrooms, spinach leek, corn, pickled Serrano…
Brisket Hash
Caramelized onions, peppers, cheddar, green onions, cilantro, hollandaise, fried shallot, a fried egg, pickled Serrano peppers and onions.
Bennies
Sea Benny
Butter poached scallop, prawns, and grilled asparagus.
Mushroom and Spinach Benny
Sauteed mushroom, spinach, onion, and fried shallots.
Classic Benny
Locally cured double-smoked bacon and chives.
Twice Cooked Crispy Pork Belly Benny
Sriracha honey butter, pickled onion, pickled serano, and cilantro.
Chicken
Chicken and Waffle with Spicy Syrup
Chicken and Biscuit with Sausage Gravy
Pickled serrano peppers and onions on the side.
Drinks
Filipino Iced Tea (20 oz)
Power Surge Smoothies (20 oz)
Spinach, banana, blueberries, peanut butter, and almond milk.
Green Blast Smoothies (20 oz)
Spinach, pineapple, coconut milk, MCT oil, hemp hearts, and ice.
Acai Smoothie (20 oz)
Coconut water, pineapple, mango, and banana.
Awake and Alert (20 oz)
MTE blended coffee drink.
Drip Coffee
Iced Coffee
Sweetened Ice Coffee
Espresso
Americano
Latte
Condensed Milk Latte
Tea
Earl grey and jasmine.
Thai milk Tea (16 oz) (not green)
Coke
Bottled water
Orange Juice
Featured Coconut Ube Latte
A sweet warm treat. Purple yam puree and steamed milk. No coffee.
Tality Kombucha (330ml)
Authentic organic craft kombucha brewed in Vancouver's North Shore. Real roots, fruits and herbs made for real kombucha,
Thank you for choosing Morning Tide Eatery. We appreciate your business.
We now have our own Online and Mobile Ordering Platform. By ordering with our app or online ordering, you can help us keep our menu prices lower and save on fees.
The next time you crave Morning Tide Eatery but prefer to enjoy it at home or while out and about, please order for pickup or delivery by downloading our app using the link, or scanning the QR code. https://176838.com/Tide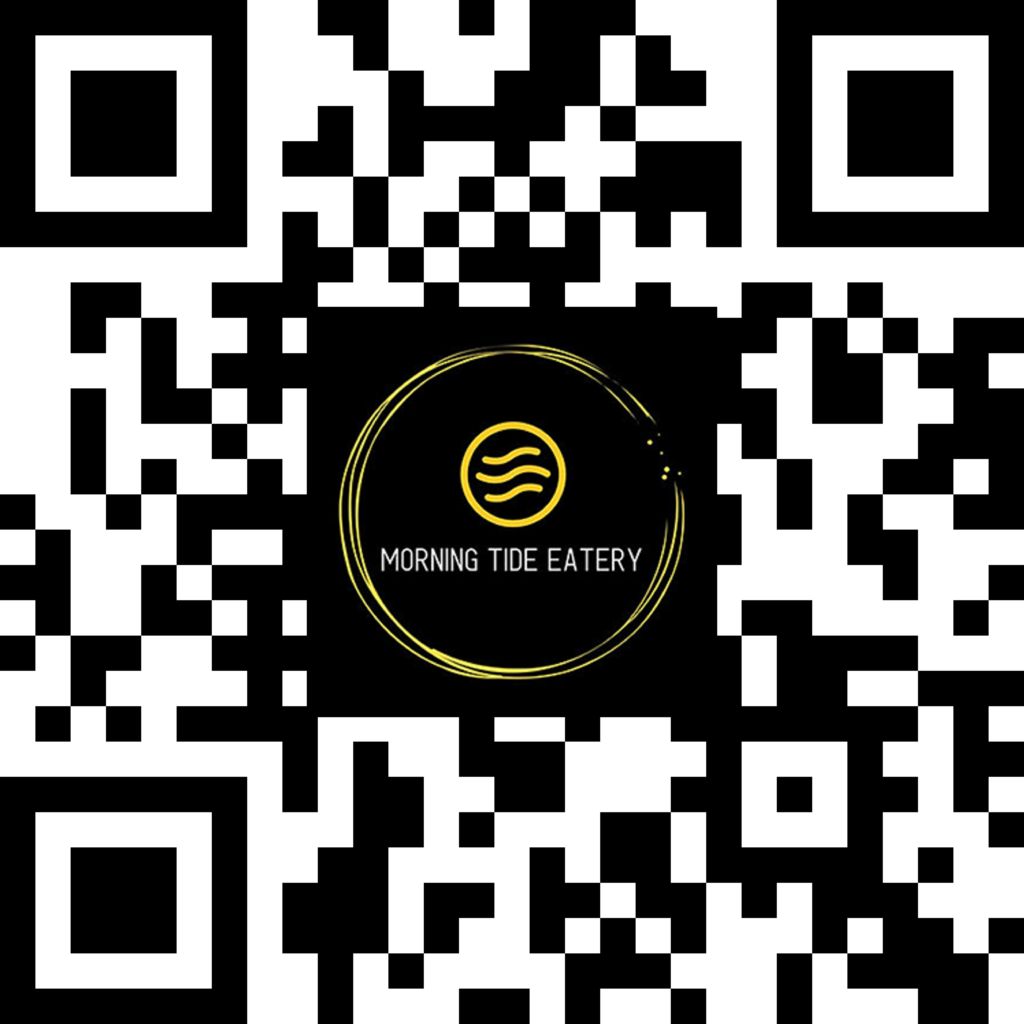 For more information, please visit Morning Tide Eatery's website at:
Morning Tide Eatery is located at 228 Schoolhouse Street Coquitlam is a customer of DBC Technologies Ltd. provider of Restaurant CRM, Online/Mobile Ordering System, SEO Optimization, Social Media Marketing, Text Message Marketing, & Email Marketing to restaurants around the world.
Check out their Hungry Page on DeliveryBizConnect.com at:
You can learn more about DBC Technologies Ltd. and Restaurant CRM at: