Welcome To Ramazan Sweets
Welcome to Ramazan Sweets PREMIUM SWEETS & DESSERTS Our vision is to make Ramazan Sweets a global brand, a brand recognizable for its uniqueness and quality in the ethnic food market all around the world.
Ramazan Sweets is located at 28 Dundas Street East Mississauga, Ontario L5A 1W2 Canada
Ramazan Sweets' Featured Menu Items
Beef Seekh Kebab
Chicken Boti
Chicken Legs
Chicken Malai Boti
Chicken Seekh Kebab
Chicken Tikka Wrap
Paneer Tikka
Seekh Kebab Wrap
Butter Chicken
Chana Masala
Goat Paya
Haleem
Mix Vegetables
Nihari
Chicken Karahi
Mutton Karahi
Beef Seekh Kebab
Biryani – Chicken
Chicken Boti
Chicken Karahi
Chicken Legs
Mix Vegetables
Nihari
Biryani – Beef
Biryani – Chicken
Chicken Tikka (2 Pieces)
Halwa Puri
Seekh Kebab (2 Pieces)
All kinds of Burfies
All kinds of Halwa jaat
Mix Sweet mithai
Beef Qeema Naan
Butter Naan
Chicken Naan
Garlic Naan
Plain Naan
Roghani Naan Sesame
Thank you for choosing Ramazan Sweets. We appreciate your business.
We now have our own Online and Mobile Ordering Platform. By ordering with our app or online ordering, you can help us keep our menu prices lower and save on fees.
The next time you crave Ramazan Sweets but prefer to enjoy it at home or while out and about, please order for pickup or delivery by downloading our app using the link, or scanning the QR code. https://176838.com/Ramazan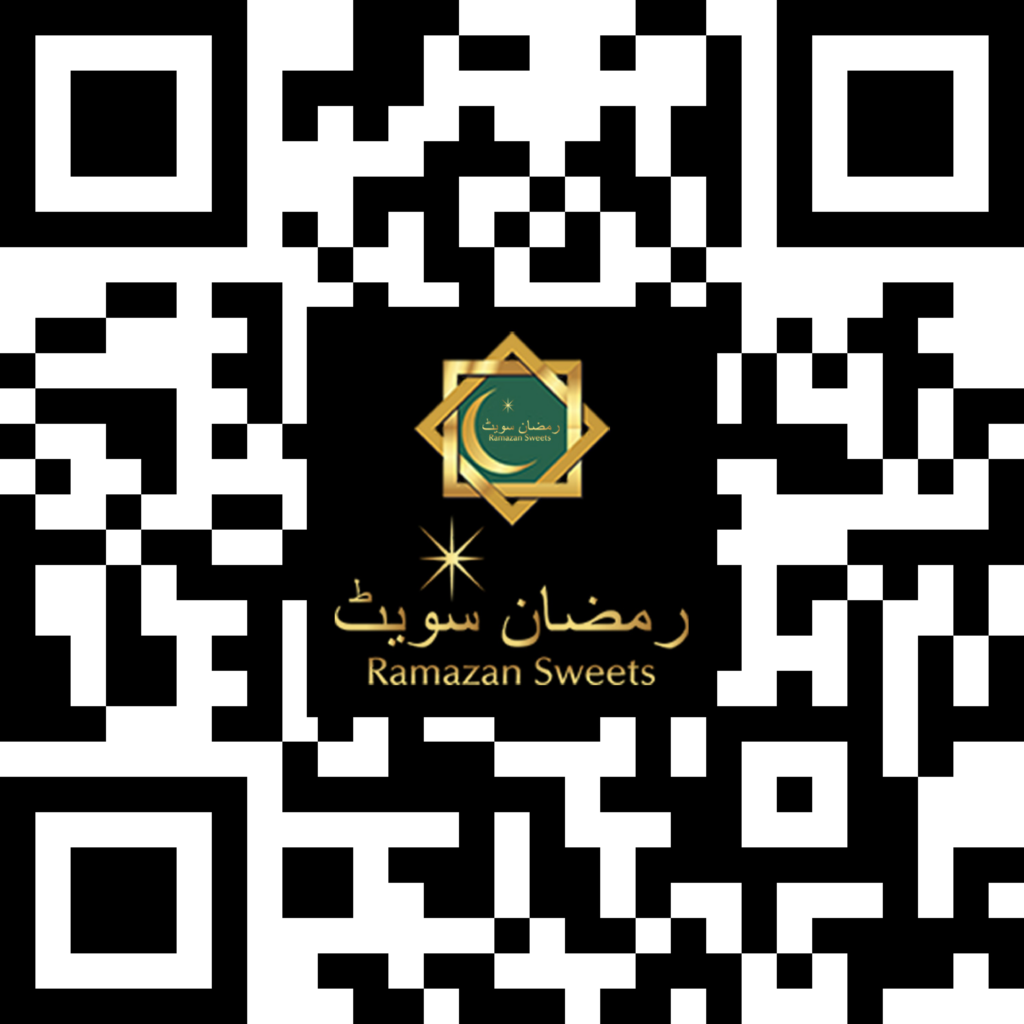 For more information, please visit Ramazan Sweets's website at:
Ramazan Sweets is located at 28 Dundas Street East Mississauga is a customer of DBC Technologies Ltd. provider of Restaurant CRM, Online/Mobile Ordering System, SEO Optimization, Social Media Marketing, Text Message Marketing, & Email Marketing to restaurants around the world.
Check out their Hungry Page on DeliveryBizConnect.com at:
You can learn more about DBC Technologies Ltd. and Restaurant CRM at: