Welcome To Tea Monks Escondido
Tea Monks offer quality products with great service. Tea Monks has been crafting delicious freshly brewed Boba Tea drinks made with premium all-natural high-quality ingredients like tea leaves, creamers and toppings etc imported from Taiwan. It is a spot for the whole family where it serves wide varieties of delicious drinks like Milk Tea, Flavored Tea, Slushies, Lemonades, Pearl smoothies and Fruit smoothies etc. Tea Monks offer tons of toppings like many fruit jellies, popping pearls, crystal Bobas to garnish your drinks. We cater to all segments of customers with premium quality Non-dairy creamer, Organic Almond, Oat, Soy and highest quality A2 Organic Whole Milk etc. Multiple batches of Bobas are cooked to perfection during the day.
The Best Restaurant in Escondido – Tea Monks Escondido at Tea Monks Escondido 272 East Via Rancho Parkway
Tea Monks Escondido's Featured Menu Items
Boba
Extra Toppings
Protein
Toppings
Mango Green Tea
Mango Strawberry Tea
Passion Fruit Tea
Pink Paradise Tea
Pomegranate Tea
Raspberry Tea
Rose Peach Tea
Strawberry Kiwi Tea
Strawberry Lychee Tea
Strawberry Rose Tea
Sweet Monk Tea
Acai Berry Blast Fruit Smoothie
Acai Fruit Frenzy Fruit Smoothie
Banana Blend Fruit Smoothie
Berry Bliss Fruit Smoothie
Cobana Berry Fruit Smoothie
Fruit Melange Fruit Smoothie
Mango Moon Fruit Smoothie
Muscle Up Choco Fruit Smoothie
Paradise Punch Fruit Smoothie
Strawberry Banana Fruit Smoothie
Hot Chai Almond
Hot Classic Black
Hot Coco Choco
Hot Honey
Hot Horchata
Hot Lavender
Hot Matcha
Hot Smores
Hot Taro
Hot Tiger
Iced Coco Melon
Iced Coco Taro
Iced Honeydew Fruitaro
Iced Strawberry Fruitaro
Iced Taro Berry
Iced Watermelon Fruitaro
Lychee Strawberry Lemonade
Mango Lychee Lemonade
Mango Strawberry Lemonade
Pomegranate Mango Lemonade
Strawberry Kiwi Lemonade
Strawberry Lemonade
Macaroon Ice Cream Sandwich
Cappuccino Ice Cream Sandwich
Green Tea Ice Cream Sandwich
Mango Ice Cream Sandwich
Strawberry Ice Cream Sandwich
Vanilla Ice Cream Sandwich
Caramel Macchiato Milk Tea
Chai Almond Milk Tea
Chai Vanilla Milk Tea
Classic Black Milk Tea
Classic Green Milk Tea
Coco Choco Milk Tea
Green Thai Milk Tea
Honey Milk Tea
Lavender Milk Tea
Mango Lychee Milk Tea
Matcha Milk Tea
Mocha Milk Tea
Smores Milk Tea
Strawberry Matcha Milk Tea
Strawberry Milk Tea
Taro
Tiger Milk Tea
Zen Thai Milk Tea
Caramel Macchiato Blended
Coconut Pearl Smoothie
Honeydew Pearl Smoothie
Horchata Pearl Smoothie
Mango Pearl Smoothie
Matcha Pearl Smoothie
Mocha Blended
Piña Colada Blended
Strawberry Pearl Smoothie
Taro Pearl Smoothie
Watermelon Pearl Smoothie
Zen Thai Blended
Thank you for choosing Tea Monks Escondido . We appreciate your business.
We now have our own Online and Mobile Ordering Platform. By ordering with our app or online ordering, you can help us keep our menu prices lower and save on fees.
The next time you crave Tea Monks Escondido but prefer to enjoy it at home or while out and about, please order for pickup or delivery by downloading our app using the link, or scanning the QR code. https://176838.com/Teamonks2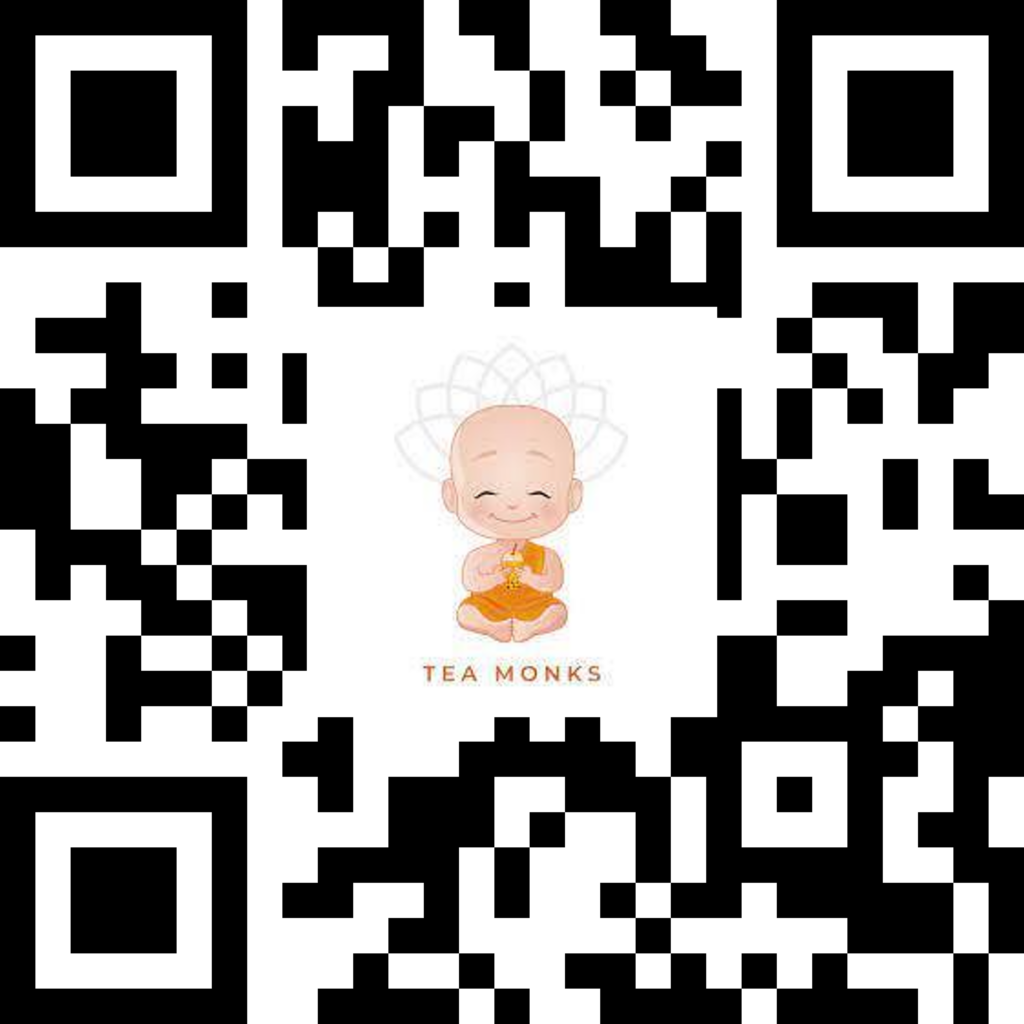 For more information, please visit Tea Monks Escondido 's website at:
The Best Restaurant in Escondido – Tea Monks Escondido at Tea Monks Escondido 272 East Via Rancho Parkway
Tel: (760) 448-6009