How to Post a Facebook Jobs Ad Using DeliveryBizConnect
Click Pages from your Profile Page
Fill in the Page Details with the Following
Page Name:
Deliverybizconnect – Houston (Put your city name here)
Category:
Food Delivery Service, Business Consultant, Information Technology Company
Description:
Restaurants Save $18,315.90/yr on Pickup & Delivery
Drivers Get Paid More
With DeliveryBizConnect's 3.33% Delivery App
3.33% Rate is Guaranteed for 2 Years (min $1 max $2.50)
Simple 3 Step System
for Pickup & Delivery Savings
& Sales Growth
Click Create Page
Add Profile Picture
Right Click and Save this Image to use as your Pages profile Image
Add Cover Picture
Download the Image appropriate to your country below and upload for Cover Photo.
- You are Now Ready to Make Your Facebook Jobs Ad -
Open your Facebook account and go to Pages on your left menu.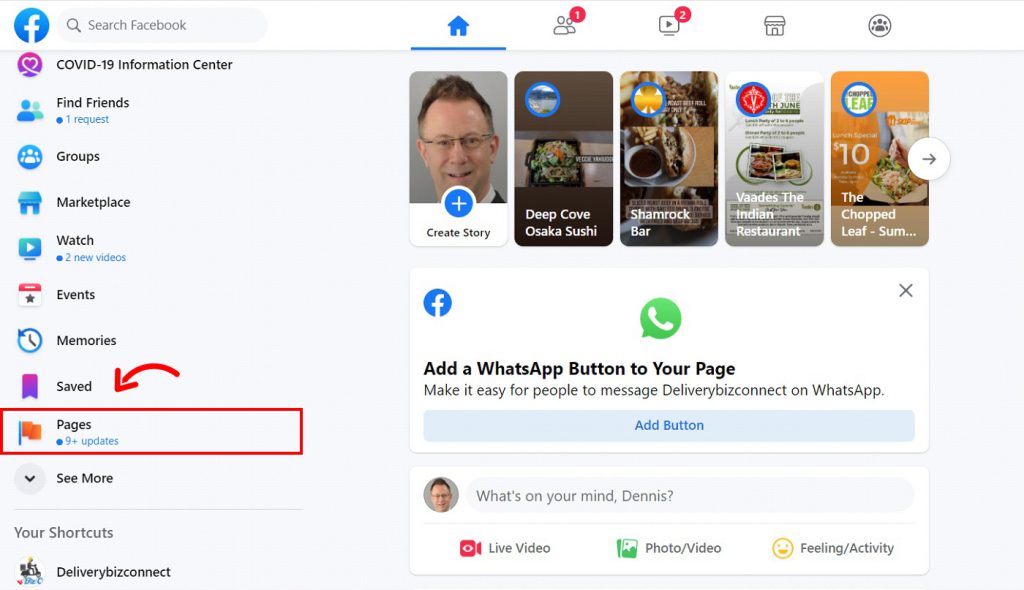 Enter the page you manage and click Manage Jobs on the left menu. Click 'Create Job.'
Facebook will generate a Facebook ad.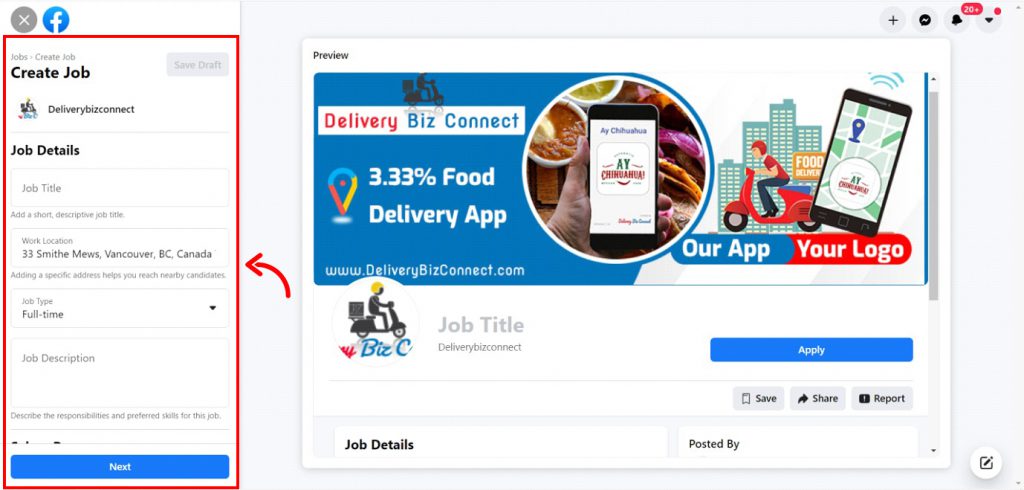 Enter the following details:
Job Details
Job Title:
Earn more than as a Delivery Driver for other major 3rd Party Food Delivery Apps
Work Location:
808 Courtland Ave E, Kitchener, ON N2C 1K3, Canada
Job Type:
Contract
Job Description:
ATTN: XXX***Put your city/suburb name here***XXX Food Delivery Drivers
Earn at Least 22% More Delivering for Us While Still Delivering for Others with Delivery Biz Connect
$4.99 base + Tip topped up to min. $9 per delivery + Long Trip Extra.
You are paid even more with:
• Stacked Orders
• Exclusive Driver Periods
Want to Earn Even When You are Not Delivering?
Build a Food Delivery Business with DeliveryBizConnect
Earn up to $6167.80/month by helping us grow by utilizing your dead time when out delivering! We will show you how doing 20 Deliveries per month with us can allow you to maintain an income at this level making you not just a driver, but a Food Delivery Business Owner:
• Earn $1 to $10 per brochure handed out to a restaurant
– We recommend handing brochure 2 doors on each side of the restaurant you are picking up from when on a call with another delivery service. Always be respectful.
• Earn 10% of Restaurants Monthly fee and Delivery Fees when the come on board with DeliveryBizConnect.com from your brochure.
– We handle all the calls and sales process, you just generate the lead.
yesdbc.com/fbkitchener
Salary Range
Minimum Salary:
$1
Maximum Salary:
$6,167.80
Salary Type:
per month
Screening Questions:
Question
Question Type:
Free Text
Question:
Please Visit the URL posted for more details. yesdbc.com/fbkitchener (REPLACE WITH YOUR AFFILIATE LINK yesdbc.com/xxxx)
When are you available to start?
How many years of relevant experience do you have?
What is the best way to contact you?
Receive Applications by Email (optional)
Application Settings
Require Past Employment or Resume (turned off)
Photo:
Change the landing page link at the bottom of Job Description and at the end of Question that says yesdbc.com/<youruniqueid>. Go to SmallBizDream.com and Login to your SmallBizDream account.
Doublecheck  your affiliate URL is in place in the two required places at the bottom of Job Description and at the end of Question.
When done, click Next, then Post.
Place More Ads in areas close to you to increase your reach
Facebook job ads works off people close to the address posted within the job ad.
So for example if you live in Yaletown Vancouver, and put the address of the ad as your address in Yaletown Vancouver, you will attract FB users close to there.
In the case of Vancouver it is surrounded by other cities/suburbs of size over 50,000 population.
As a result we can place MORE ads in the area to attract more localized interest. 
If you use google maps maps.google.com and search for your cities/suburbs close to you, for example in Vancouver, I search google maps to find Downtown Vancouver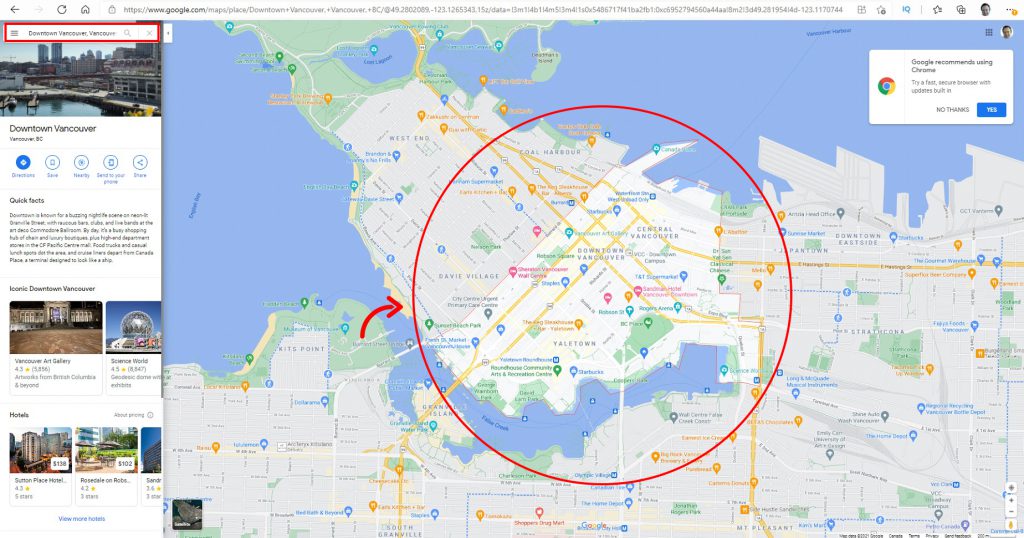 You would search for "downtown your town/city name"
Then zoom out until I see other city names start to appear.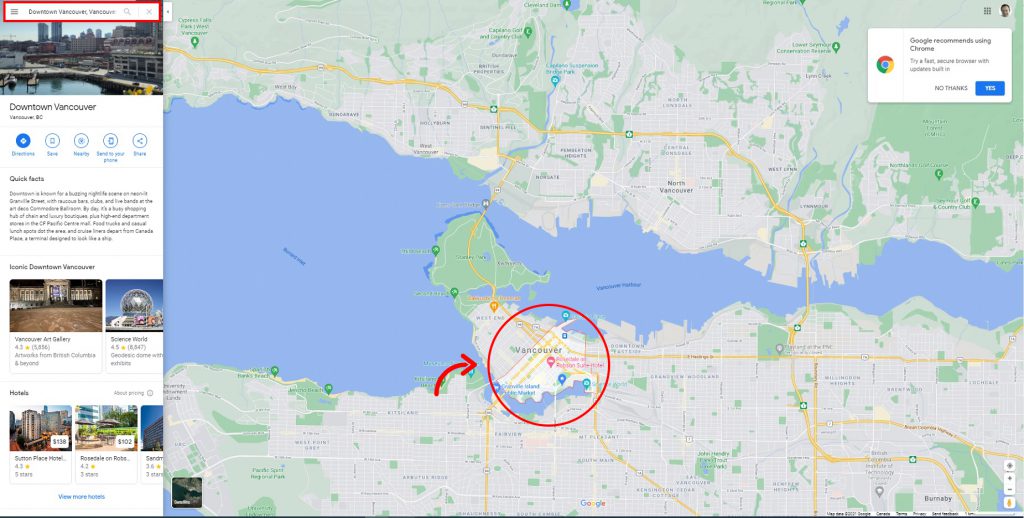 The first ones I see are North Vancouver to the top and slightly right, and Burnaby to the right side of the map.
I search again for Downtown Burnaby, and zoom in until I see detail of a large cluster of restaurant and company names, or better yet office towers!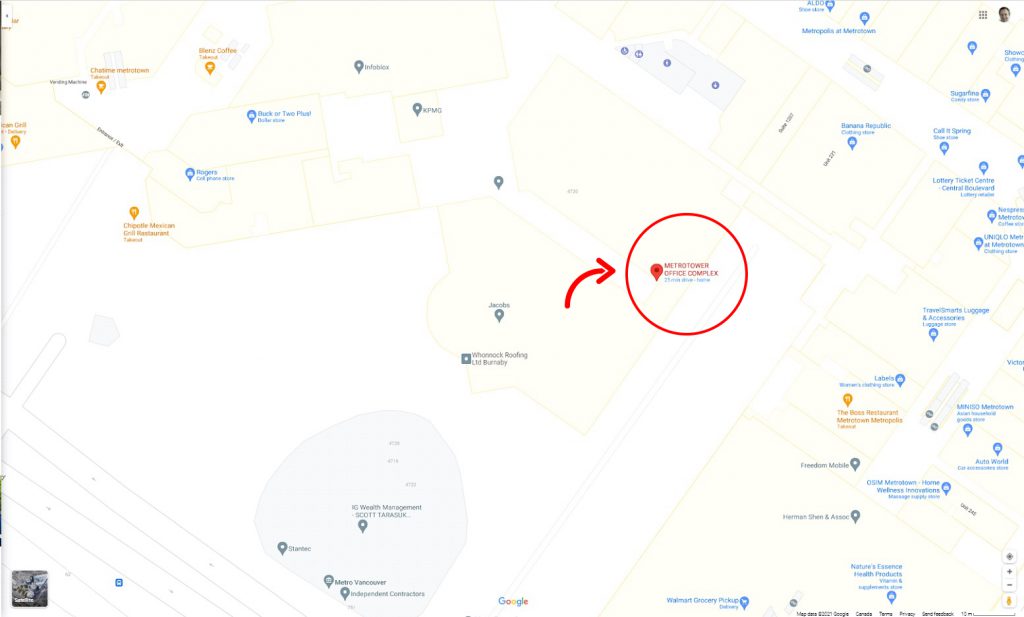 In this case I see Metrotower office complex and some google research shows me it is a huge office tower with many companies in it.
I click the name to get the address from google.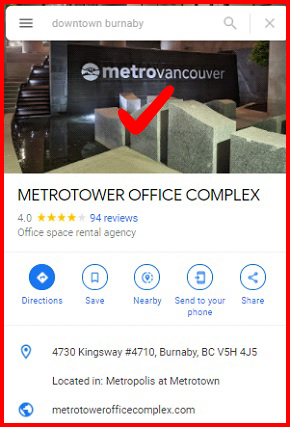 I use the address for my facebook ad 4370 Kingsway
Other tips to find addresses that make sense to those looking at your ad are to use Starbucks, or Regus shared offices in the area.
You can then place a jobs ad to any suburb/city/town close by in this manner and attract people around that location.