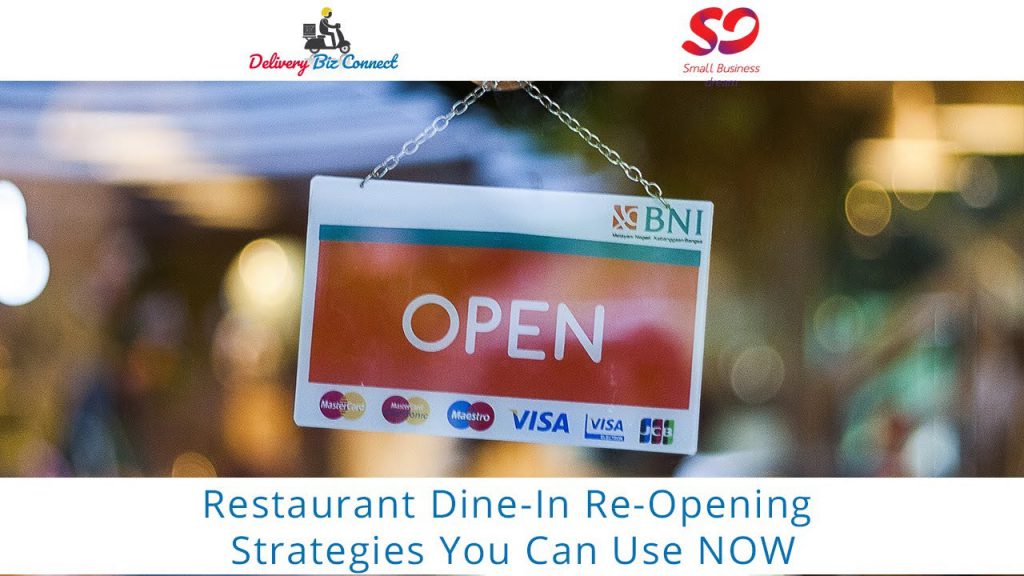 Restaurant Reopening for Dine In Strategies You Can Use NOW from Dennis Wilson and Craig Peloquin.
Collect Customer Data during Restaurant Reopening for Covid-19 tracking regulations now prevalent? 
Waitress and waiters Wear a Mask? Don't Wear a Mask?
Hear how these questions and more are a double edged sword affecting Restaurant Re-Opening.
Need to collect your data without driving your staff crazy? 
https://DeliveryBizConnect.com makes restaurant re opening guideline compliance for collecting customer data at the door painless for skeptical staff, and converts 83% to update list subscribers in our Restaurant CRM generating a 25% increase in sales. 
DeliveryBizConnect.com also increase restaurant Sales 30% with your own online Take-Out order page vs. phone orders which enables QR Code Contactless Dine In ordering for your restaurant re opening as well. Mobile App orders generate another 11%. Do local deliveries with your own staff with Driver App increasing profit 20% with higher customer satisfaction.
DeliveryBizConnect.com has you covered no matter how you spell it; restaurant re-opening, restaurant re opening, or restaurant reopening