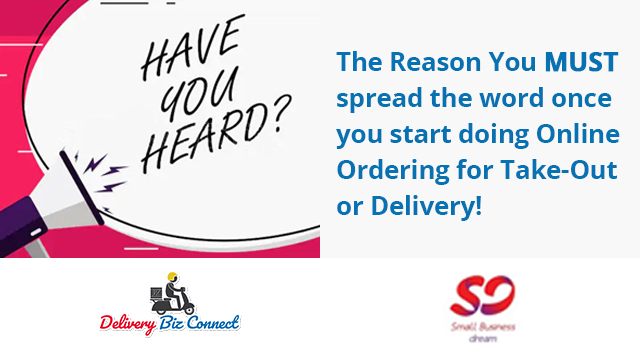 Restaurant QR code ordering makes life so much easier for a lot of restaurant owners. Aside from less phone orders and less people lining up, you also get an additional 30% increase in sales once you get the word out.
There's lots of cool ways to get the word out. For instance, you can put up a large restaurant QR code ordering poster on your wall, big enough so people outside can scan it from a distance. Be LOUD and PROUD.
Or, you can also do it online, e.g., social media, blog, email, and website.
DeliveryBizConnects lets you do all these, including takeouts and doing your own deliveries thru the Driver App, adding an extra 20% in sales. Get as high as 83% conversion rate when you subscribe your check-in customers to your list using Deliverybizconnect check-in function and CRM for an additional 25% increase in sales.
In addition to ordering through your restaurant QR code ordering through mobile apps will also give you another 11% increase in sales.
Find out how you can rapidly grow your restaurant business at https://deliverybizconnect.com