If you grew up in a traditional home, then you know mothers do most of the cooking. Well today, it's the other way around.  
This Mother's Day, we want all moms to feel special by returning a favour for all the work they've done for us. And of course, what better way to impress moms than a Mother's Day dinner.
Indoor and outdoor dining is still a no-go in many restaurants so we looked around for something that can be done at a short notice (ideal for curbside pickups) and travels well when doing deliveries.
Check out these 10 quick and easy recipes for Mother's Day dinner.
Slow Roast Fish Tacos
This taco combines the mild, flaky texture of slowly-roasted fish and the crispness of cabbage slaw. Quite easy to prepare and cook if you're a Mexican style restaurant as most ingredients are just sitting there.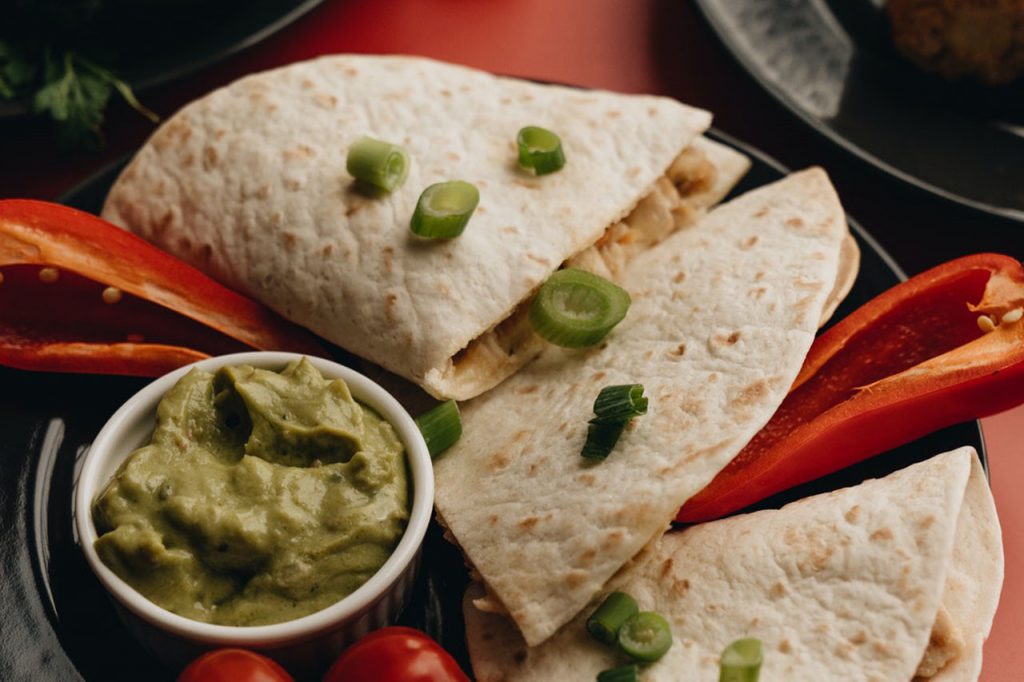 Ingredients: white fish, salt, jalapenos, vegetable oil, garlic, cilantro, tomatoes, white onion, limes, green cabbage, avocado, tortillas, hot sauce
Classic Bolognese
It doesn't take a lot to prepare this old Bolognese classic. To save time, you want your pasta to be ready 2-3 hours ahead of dinner time. Perfect for takeout and delivery for our Italian style restaurant friends out there.
Ingredients: medium onion, celery stalk, small carrot, extra-virgin olive oil, ground beef chuck, pancetta, dry white wine, tomato paste, bay leaf, grated nutmeg, homemade chicken stock, whole milk, pasta (tagliatelle, pappardelle, or dry rigatoni), finely grated Parmesan
Turkey Meatballs
Pan-seared to a golden brown and smothered in rich romesco sauce with toasted almonds, and roasted peppers, these turkey meatballs make the best, no-frills Mother's Day treat without the extra cost. For best results, keep the sauce in a separate container with re-heat instructions when doing takeout and delivery.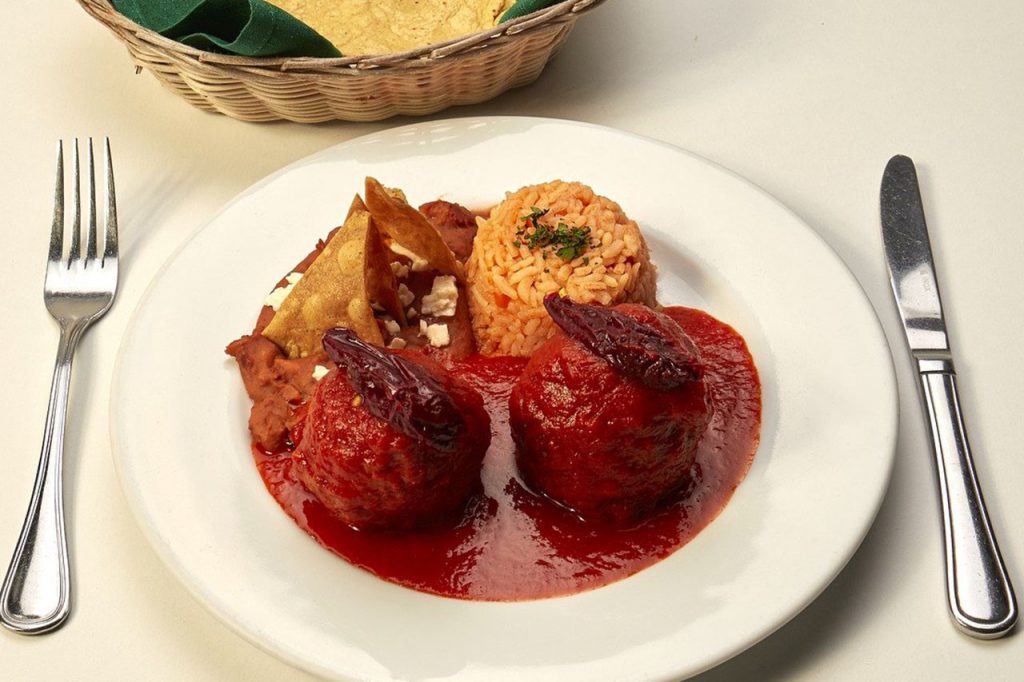 Ingredients: ground turkey, large egg, panko, ground cumin, onion powder, paprika, finely chopped parsley, salt, olive oil, toasted almonds, fire-roasted peppers, garlic, red wine vinegar, cayenne pepper, lemon
Roasted Broccoli, Tofu and Quinoa Bowl
Quinoa (or other whole grains like brown rice and farro) goes perfectly well with tofu and broccoli. However, it does take some time to cook the grains. Not a problem with most oriental restaurants as they always have one on the stove.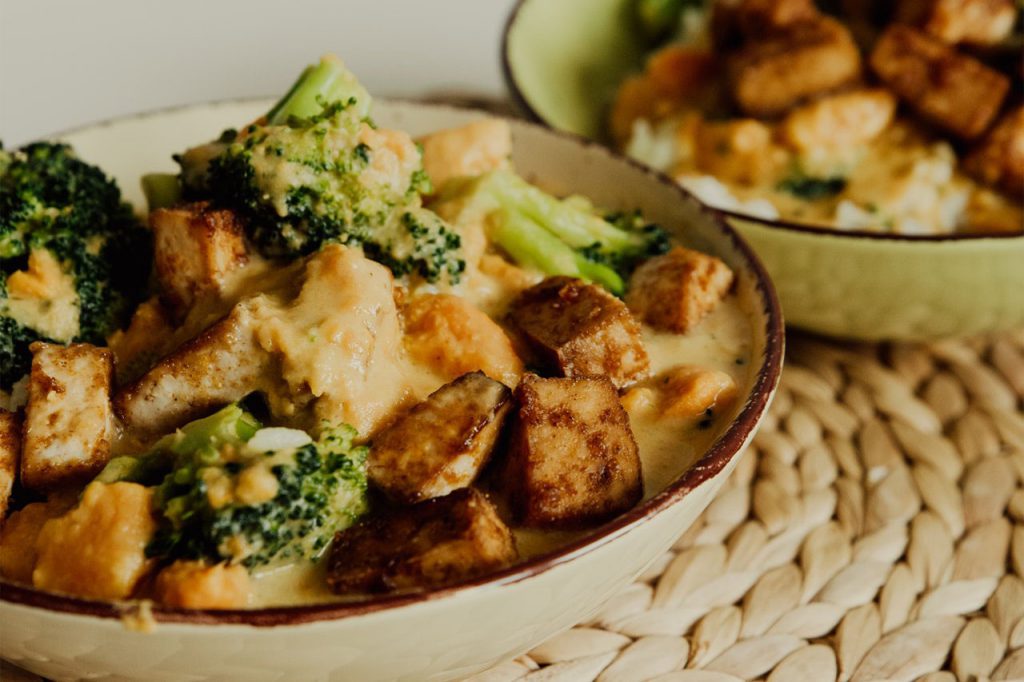 Ingredients: extra-firm tofu, garlic, harissa paste, olive oil, apple cider vinegar, salt, broccoli, quinoa, red onion, avocado, mint leaves
Spring Panzanella
Aside from being a great summer dish, panzanella also makes an excellent Mediterranean Mother's Day treat with loads of crunchy spring vegetables tossed in tangy buttermilk dressing. Of course, it wouldn't be panzanella without the small bread slices and feta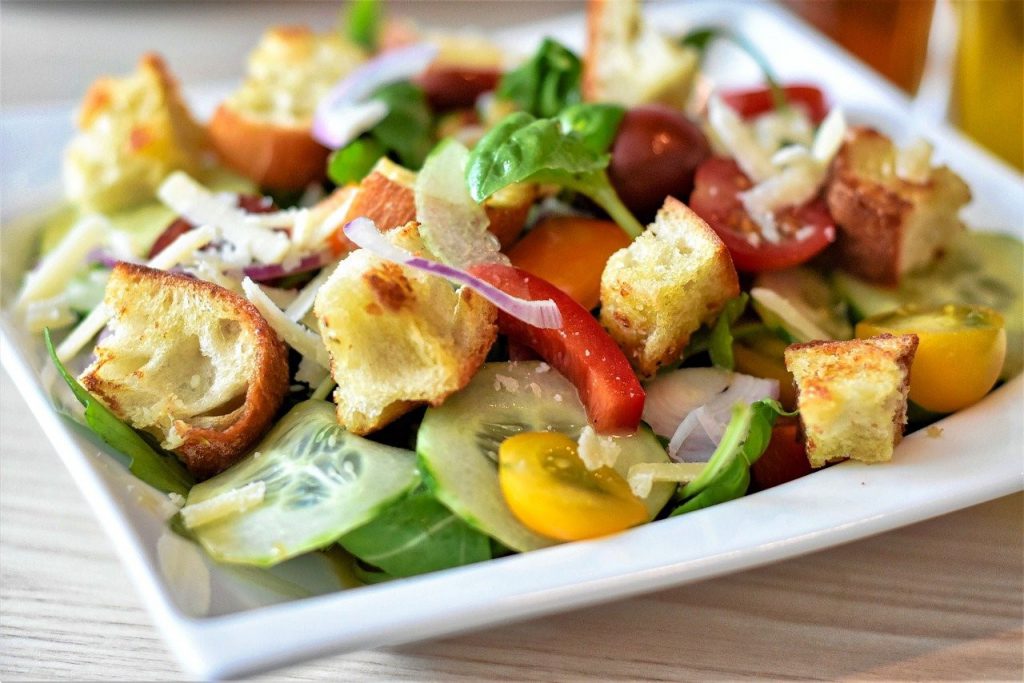 Ingredients: garlic, lemons, buttermilk, extra-virgin olive oil, salt, English hothouse cucumber, scallions, sugar snap peas, country-style bread, asparagus, tender herb leaves with stems, feta
Bulgogi Style Eggplant
This might ring a bell if you've gone to some Korean style restaurants (or running one yourself). The only difference is we're using meat substitute (eggplant) for marinated strips of meat. You can think of it as some kind of vegetarian bulgogi – tasty, flavorful, yet so simple and easy to make.
Ingredients: medium onion, garlic cloves, scallion, rice syrup, soy sauce, gochugaru (coarse Korean hot pepper flakes), toasted sesame oil, salt, eggplants, vegetable oil, sesame seeds.
Lemongrass Curry with Shrimp
For something this quick to make, lemongrass curry packs a lot of flavor complexity from the all-purpose sauce to the pieces of protein (fish, shrimp, beef or pork strips) on top of freshly cooked rice. No doubt one of the best Indian-inspired cuisines that hits the palate on Mother's Day.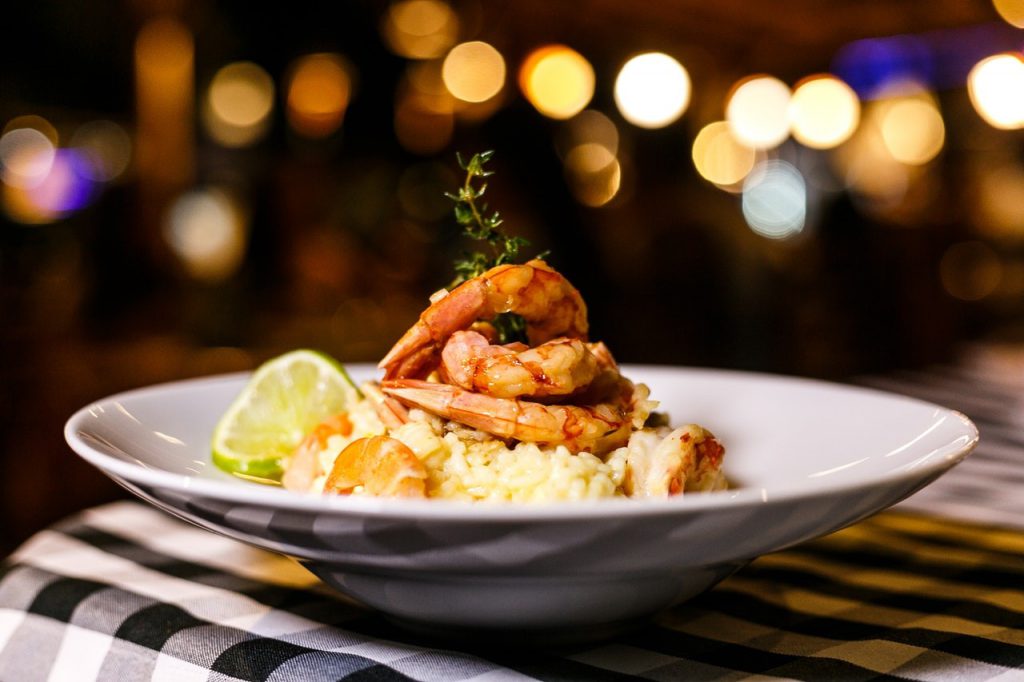 Ingredients: shallot, garlic, lemongrass stalks, ginger, jalapeno, ground coriander, ground cumin, cilantro leaves, vegetable oil, white miso, light brown sugar, unsweetened coconut milk, ground pepper, large shrimp, lime juice, cooked rice.
Steak with Grilled Scallion
There are couple of reasons grilled steak are excellent for takeout and delivery – you can make lots of it and it won't take a while to make one. The secret, however, is in the sauce so make sure they're just right for your customers (some like it spicy while others want a milder taste).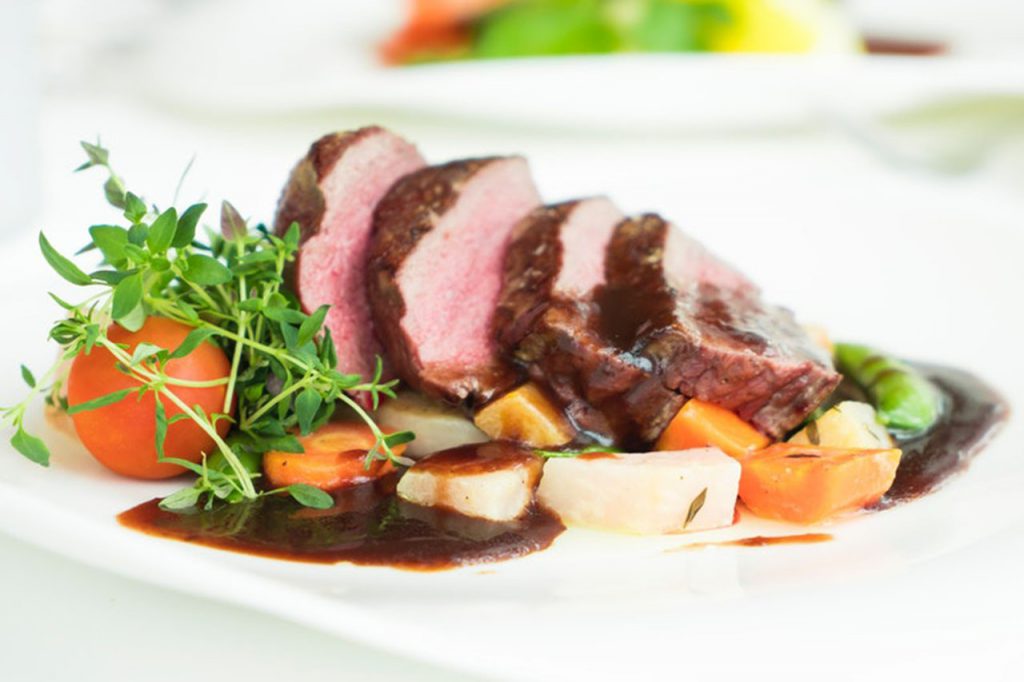 Ingredients: garlic, sherry vinegar or red wine vinegar, skirt steak, salt, sugar, extra-virgin olive oil, scallions, Fresno chiles.
Za'atar Chicken Cutlet with Vegetable Salad
Panko and homemade za'atar makes a world of difference on your everyday chicken cutlet by lending a nutty, floral, tangy flavor to it. Leftovers also make an excellent chicken sandwich the next day so nothing goes to waste.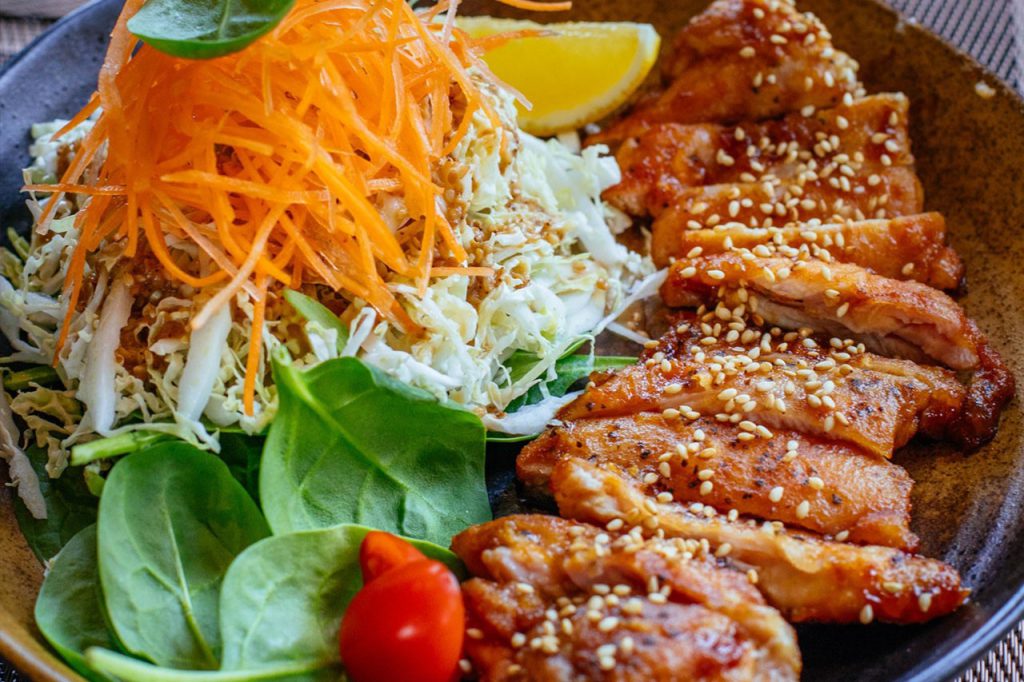 Ingredients: garlic, tahini, lemon juice, extra-virgin olive oil, salt, large eggs, all-purpose flour, panko, white sesame seeds, crushed dried thyme, sumac, chicken breast, vegetable oil, head of green cabbage, small red onion, pickles.
Asparagus with Citrus Bagna Cauda
One of the easiest recipes that goes well with spring vegetables, this Mother's Day treat combines the zest of citrus fruits and the richness of anchovies in this old Italian classic.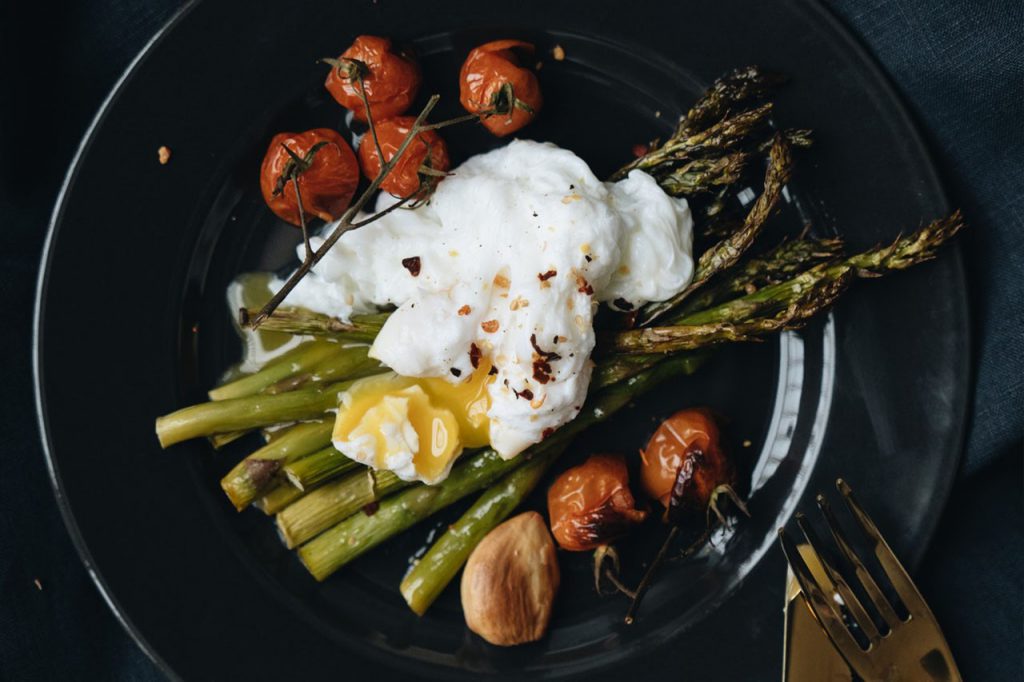 Ingredients: almonds, oil-packed anchovy fillets, garlic, oregano, lemon zest, orange zest, unsalted butter, olive oil, orange juice, lemon juice, salt, asparagus
Start Doing Deliveries Now
If you need any help on how to jumpstart your own food delivery service, feel free to book an appointment with us for a 30-minute Complimentary Restaurant Sales Expert Call. We're on a mission to help restaurant owners get back on their feet and increase sales like never before.