With many jurisdictions requiring data collection for coronavirus contact tracing, restaurant's are struggling to comply. Dennis Wilson shares an efficient way to handle this in a simple, restaurant revenue growth manner.
This restaurant check In App is just one feature of DeliveryBizConnect.com which allows you to comply with coronavirus contact tracing guidelines.
Check in Existing Customers
The first thing that happens as you check in your customer and sanitize their hands and go through the procedure is you'd be typing in their phone number. You'll see that they come right up. If they're an existing customer you just hit 'Use Data' and the 'Check-in' button which is currently showing the number of customers in your restaurant. You click that button and you can add a note. We've now checked this person in.
Checking out Existing Customers
When it comes time for checkout there are two options. The easiest option of course is to just, on the way out, ask for their phone number if you don't know them. We'll actually see right here a handy 'Check Out' button. You click 'Check Out' and they've checked out.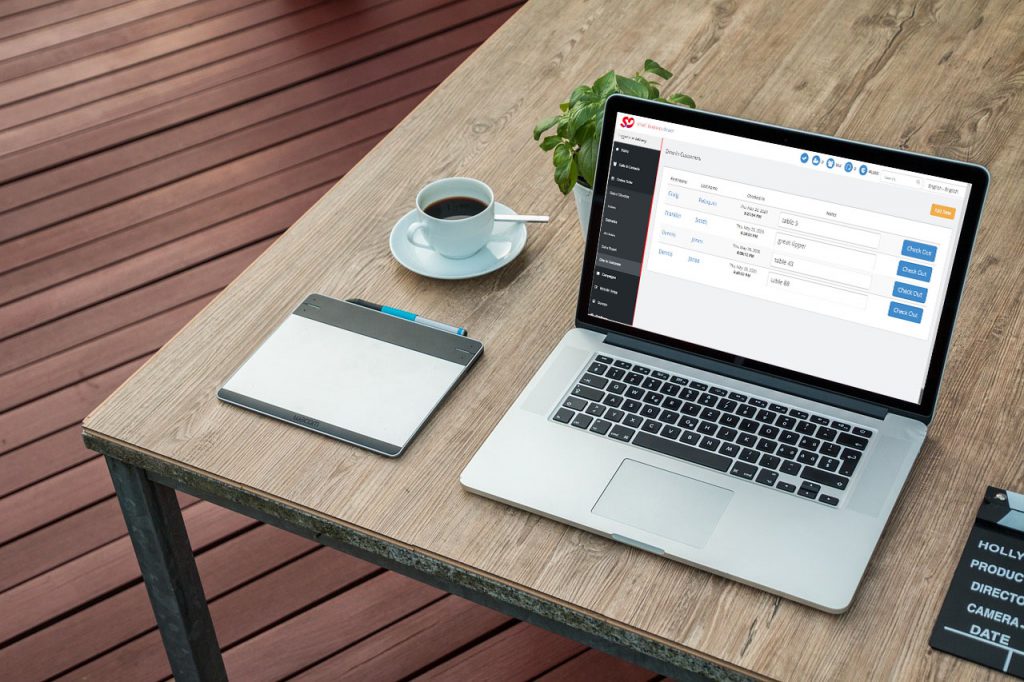 The other way you can check someone out is you go into the 'Dine-in Customers' and you can see all of the people currently in your restaurant. So if you know, say Tom Jones, by name, as you go to check them out you can check them out from this list.
Check in New Customers
Now if you do have a person that you're bringing into the restaurant for the first time, it's also very simple to check them in. You would start with looking for their phone number (he wouldn't come up and we would then put in their email address if the jurisdiction you're in requires that) and we type in their full name. And as we hit 'Tab' you'll actually see the first and last name gets split. I can set him as a Male, hit 'Check in' and I can put in again my notes and hit 'Submit'.
Checking out New Customers
Should you need to check them out, you would just do the same thing either by going to the 'Dine-in Customers' or through the 'Check in' by bringing them up by their phone number. It's very efficient – people in, people out, you know who they're in, their all time stamped so you know exactly what time they were in and out, so you are fully compliant regardless of how the government in your jurisdiction requests the information.
Check in App for Customers
Your customers can also download the check in app and enter in your unique code to tie it to you, then each time they visit they can use the simple function in the check in app to self check in.