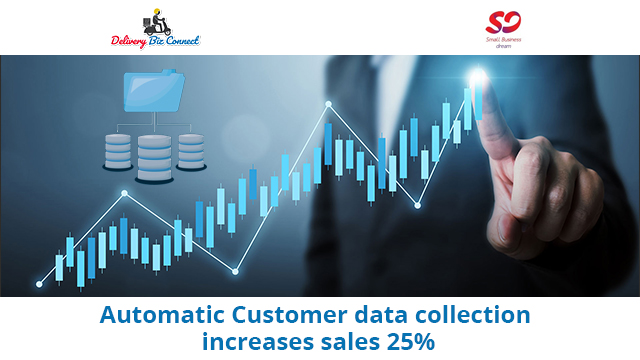 Customers data collection increases sales by 25% if done with an effective CRM strategy.
What's great about taking online orders is that your customers would normally give their data. That's basically customer data for FREE and it all happens AUTOMATICALLY!
Everything from names, address, phone numbers, and email – it's all for the taking when you do online orders. And it's not just online orders. It can be a check-in or walk up order as well.
Customers data collection is standard procedure in the new reality.
Here's the neat part. You get a higher response rate on your email blasts from these people than so-called Facebook group fans and newsletter subscribers. For instance, we found that 11 responses out of 142 people who did online or walk up orders vs. zero response out of 1386 newsletter subscribers. Wow!
DeliveryBizConnect helps your customers data collection become more efficient from takeouts and doing your own deliveries thru the Driver App which adds an extra 20% in sales. Increase restaurant sales by 30% or more by taking online orders vs. just phone and walk-up orders, plus another 11% thru mobile app orders.
Find out how you can rapidly grow your restaurant business at https://deliverybizconnect.com