Closed for Online Orders
People often ask us, "What do you do when your restaurant's closed? How do you stop the online orders?" In DeliveryBizConnect it's really simple. You can simply hit the 'Disable' button and that will actually turn off the ability for people to order, or you can actually click the 'Auto Schedule' where you can select exactly what time you are open. You can set it Monday through Sunday and it will go on and off as you need.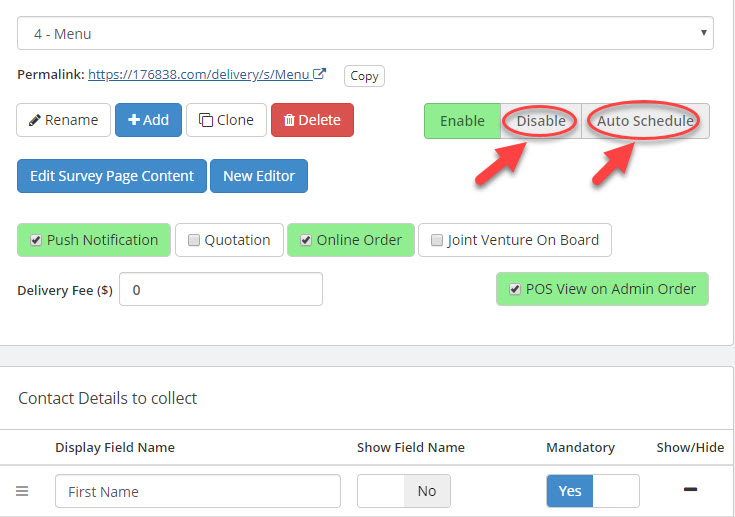 What's a Disabled Menu?
With a 'Disabled' menu, customers would be told you're closed for Take Out and Delivery right now. They're going to be told the hours but they can still see the menu if they'd like to. There's a special preview link and they can actually preview the exact same menu but this menu has no 'Order' button and no quantity.
It's a way to make sure that they can still see all the wonderful stuff you have and dream about getting it when you're open again and you don't have to be maintaining and remember to turn on and off your Online Menu. It's all done with a click of a button or set it and forget it on our Scheduler.