Looking for a place to grab a bite alone or in company? You might consider Ghana Chops Scarborough. It serves African food. Staff will tell clients about the available selection of dishes and their prices, serve orders and take care of the overall atmosphere.
Ghana Chops is located at 269 Morningside Avenue Scarborough, Ontario M1E 3G1 Canada
Ghana Chops's Featured Menu Items
Waakye (Rice and Beans)
Beans and Plantain (Red Red) COMBO
Boiled Yam and Spinach Stew COMBO
Emotuo and Peanut Soup COMBO
Fried Yam with Tilapia and Pepper
Pounded Yam and Egusi COMBO
Fanta Orange Bottle
Ice Kenkey Shake
Zobo – Hibiscus Drink
Bottle Drinks
Canned Drinks
Banku Only
Egusi Stew – Egusi with a protein choice. This comes separate or add swallow option
Okro Stew
Peanut Soup
Spinach Stew
Waakye Stew
Kenkey Only
Pounded Yam Only
Tilapia with Pepper
Large Fried Ripe Plaintain
Large Fried Yam
Large Jollof Rice
Fish Pie
Ice Kenkey Shake
Kelewele
Meat Pie
Moi Moi
Puff Puff
Mr John Spicy Plantain Chips
Peanuts Snack (Nkatie Burger)
Thank you for choosing Ghana Chops. We appreciate your business.
We now have our own Online and Mobile Ordering Platform. By ordering with our app or online ordering, you can help us keep our menu prices lower and save on fees.
The next time you crave Ghana Chops but prefer to enjoy it at home or while out and about, please order for pickup or delivery by downloading our app using the link, or scanning the QR code. https://176838.com/Ghanachops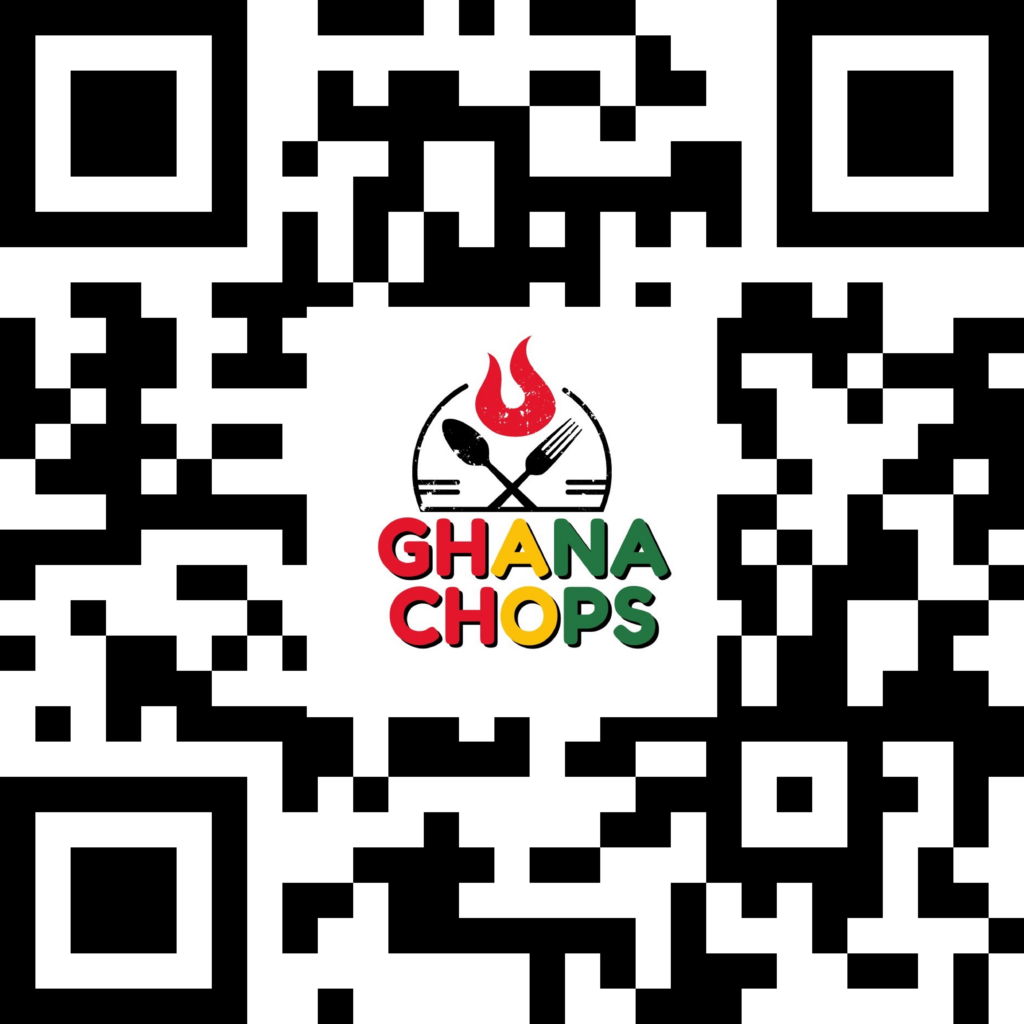 For more information, please visit Ghana Chops's website at:
Ghana Chops is located at 269 Morningside Avenue Scarborough is a customer of DBC Technologies Ltd. provider of Restaurant CRM, Online/Mobile Ordering System, SEO Optimization, Social Media Marketing, Text Message Marketing, & Email Marketing to restaurants around the world.
Check out their Hungry Page on DeliveryBizConnect.com at:
You can learn more about DBC Technologies Ltd. and Restaurant CRM at: