Welcome To Goldies Kitchen and Bar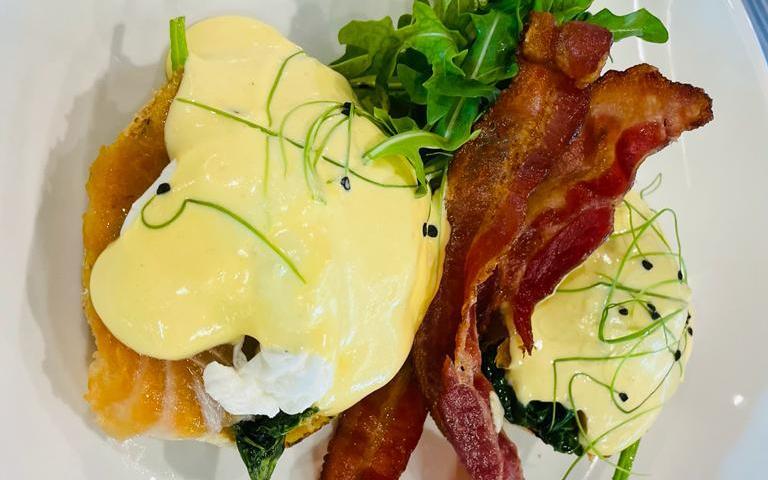 Western, Indian, Mediterranean and Thai Fusion featuring Dine-In, Take-Out and Delivery.
Goldies Kitchen and Bar is located at 41 Athapaskan Drive Leduc, Alberta T9E 4E4 Canada.
Goldies Kitchen and Bar | Featured Menu Items
Breakfast Menu
Vanilla and Blueberry Oatmeal
Vanilla flavoured slow cooked oatmeal with poached pears, pistachio & blueberry compote
Chilled Coconut mango chia Bowl
Chia seeds soaked in coconut milk and mango pulp, topped with fresh strawberry, banana, roasted almonds, pistachio, raisins and fresh mint
Grilled Sweet potato and Avocado Egg (GF)
Grilled sweet potato topped with mashed avocado, chilli flakes, two poached egg, feta cheese crumble and grilled lemon
Christenson's Egg Benedict
Grilled English muffin with two poached egg, grilled asparagus, smoked bacon, homemade hollandaise sauce with bacon and muffin crumbs
Smoke salmon egg Florentine
Grilled English muffin with two poached egg, oak smoked salmon, wilted spinach and our homemade hollandaise sauce
Big Breakfast club
Grilled sourdough with choice of two egg (Poached, Fried, Scrambled), two smoked sausages, two crispy bacon, homemade hash, sautéed mushrooms, cherry tomatoes and wilted spinach
BerryBerry Pancake
Three buttermilk pancakes with blueberry compote, coconut toffee sauce, whipped cream and roasted almonds
Coconut French toast
Two coconut and cinnamon flavoured brioche bun with blueberry compote, coconut toffee sauce, whipped cream, roasted almond and fresh mint
Breakfast poutine
French fries topped with sausages, two scrambled eggs, gravy and curd cheese
Omelette Station
Made with 3 fresh large eggs and served with sourdough toast and homemade hash browns
Cheese Omelette
Add Bacon or Sausage or Smoked Ham for $2.00. Add Mushrooms for $1.00
The Farmers
Sausage, bacon, cheese and mushroom
Sides
1 Homemade Hash
3 Slices of Smoked Bacon
3 Slices of Oak Smoked Salmon
Poached, Fried, or Scrambled
3 Breakfast Sausages
3 Slices of Black Forest ham
Hollandaise sauce
Bread Butter Jam
Appetizers
1. Crispy Brussels
Batter fried Brussels sprouts tossed with our garlic and parmesan aioli served on top of butter lettuce, fresh parmesan cheese and truffle oil
2. Chicken Tenders
4 Pieces of panko breaded chicken tenders with plum sauce and bois boudran sauce
3. BBQ Pork Ribs
Slow cooked tender and juicy pork ribs tossed in ginger BBQ sauce
4. Fly High
10 Pieces crispy chicken wings tossed with your choice of sauce (Mango chilli, Salt and pepper, Ginger BBQ, Honey Garlic and Hot chutney) with batons of fresh celery and carrots
5. Mango chilli Prawns
6 pieces of 16-20 Grade batter prawns fried and tossed with mango chilli sauce and served on bed of lettuce
6. Truffle Parmesan Fries
French fries tossed with white truffle oil and fresh parmesan cheese accompanied with truffle mayo
7. Cauliflower Mango Bites (vegan)
Batter fried cauliflower tossed in our mango chilli sauce and served with sriracha mayo
8. Sweet potato fries
8. Sweet potato fries
Thank you for choosing Goldies Kitchen and Bar. We appreciate your business.
We now have our own Online and Mobile Ordering Platform. By ordering with our app or online ordering, you can help us keep our menu prices lower and save on fees.
The next time you crave Goldies Kitchen and Bar but prefer to enjoy it at home or while out and about, please order for pickup or delivery by downloading our app using the link, or scanning the QR code. https://176838.com/Goldies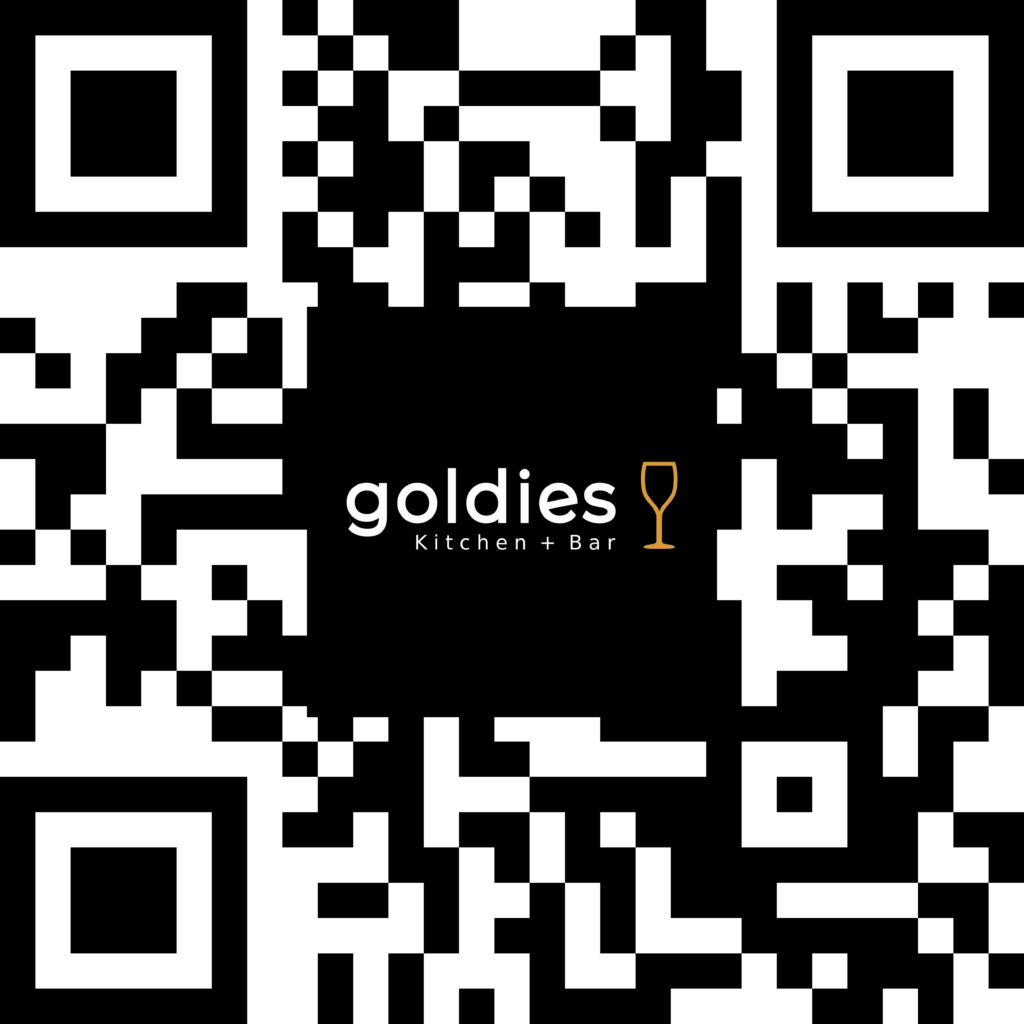 For more information, please visit Goldies Kitchen and Bar's website at:
Goldies Kitchen and Bar is located at 41 Athapaskan Drive Leduc is a customer of DBC Technologies Ltd. provider of Restaurant CRM, Online/Mobile Ordering System, SEO Optimization, Social Media Marketing, Text Message Marketing, & Email Marketing to restaurants around the world.
Check out their Hungry Page on DeliveryBizConnect.com at:
You can learn more about DBC Technologies Ltd. and Restaurant CRM at: