Welcome To Spice Box Takeout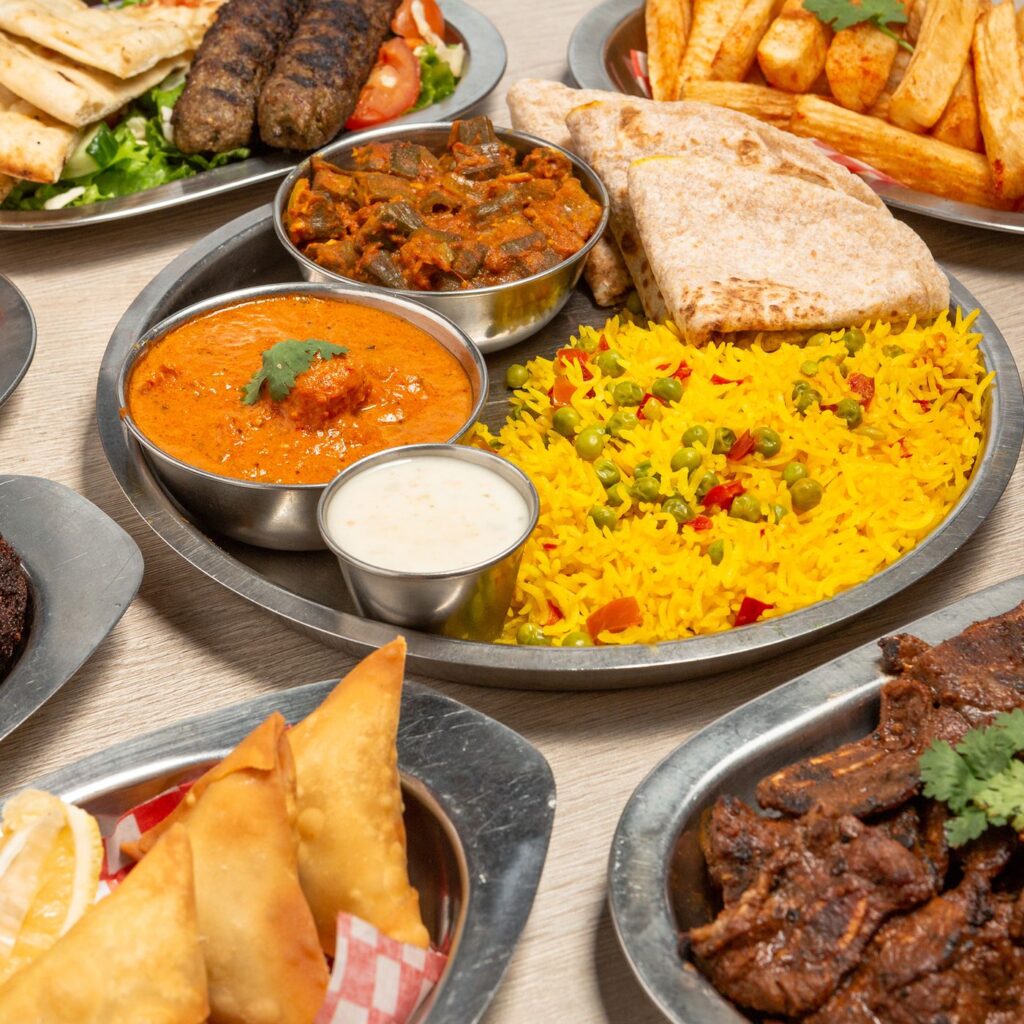 Spice Box Takeout
We're in the business of making people feel special. In everything we do, we have to ask ourselves if we're putting the Guest first and making sure they'll…

Spice Box Takeout is located at 188 Bedford Highway Halifax, Nova Scotia B3M 2K1 Canada
Spice Box Takeout Featured Menu Items
Mains
Mains served with rice, naan bread, salad, and yogurt mint dip.
Tandoori Chicken
Spicy and flavorful bone-in pieces of leg and thigh.
Chicken Tikka
One skewer of chicken boneless pieces, and marinated in spices.
Paneer Tikka
Paneer (Indian cottage cheese) skewer, marinated in a special blend of spices.
Beef Kebab
Two skewers of Ground beef marinated in our special spices.
Chicken Kebab
Two skewers of Ground chicken marinated in our special spices.
SB Picks
Fried Chicken
Marinated in a special blend of spices, steamed, and deep-fried to perfection served with fries.
Crispy Chicken Wings (10 pcs)
Crispy fried wings served with spice box hot sauce.
Poutine
Delicious butter chicken served over cheese curds, fries, and topped with onions and cilantro.
Wraps
Tortilla wrap with your choice of seasoned protein, lettuce, tomatoes, cucumber, green peppers, topped with restaurant mint sauce and spicy mayo.
Beef Kebab Wrap
Chicken Tikka Wrap
Paneer Tikka Wrap
Thank you for choosing Spice Box Takeout. We appreciate your business.
We now have our own Online and Mobile Ordering Platform. By ordering with our app or online ordering, you can help us keep our menu prices lower and save on fees.
The next time you crave Spice Box Takeout but prefer to enjoy it at home or while out and about, please order for pickup or delivery by downloading our app using the link, or scanning the QR code.
Spice Box Takeout supports DeliveryBizConnect and loves how they help us increase restaurant sales.