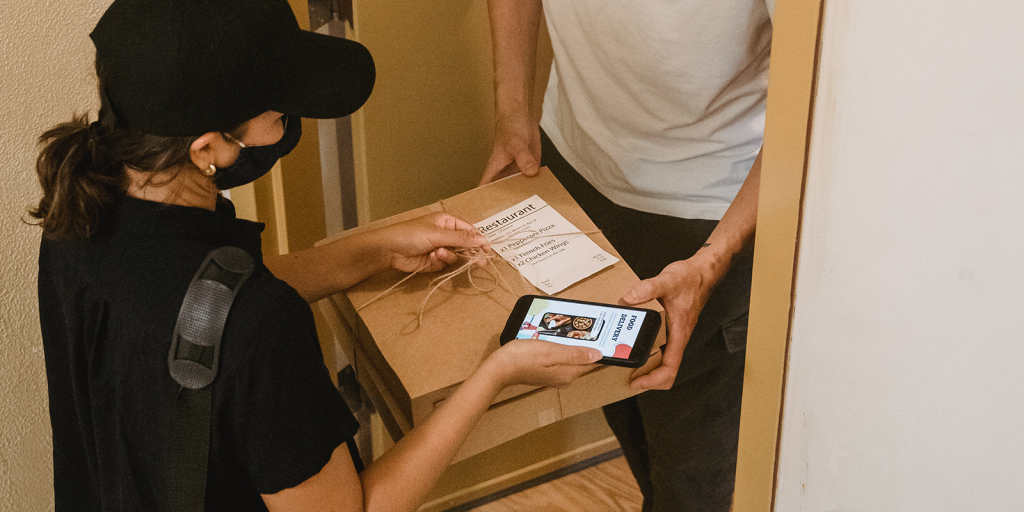 Delivery happy hour works just like a takeout happy hour. Perfect if you have a limited space but don't want to turn away customers during restaurant happy hour.
Delivery happy hour works best if you are working with a cost effective delivery service like DeliveryBizConnect.com with their 3.33% deliveries with a minimum of $1/order and a maximum of $2.50/order.
As long as you are not losing 30% to the major delivery apps you can even offer delivery customers a discount on your regular delivery menu at your busiest dine- in times.
The only difference is the place they eat your restaurant food. (they won't be in your restaurant!)
Your restaurant has to be set up with an efficient kitchen and enough staff to handle the extra delivery load a delivery happy hour will generate. However, this is a lot less complicated and expensive than trying to expand your restaurant for more seating and more front of house staff.
You can promote creative ways to sell the delivery happy hour concept. Maybe Dinner with a Friend, getting together and ordering delivery. Dinner with Mom, or Dinner with Dad, Grandma, or Grandpa, encouraging them to go visit the important people and order delivery for dinner. Maybe at home date night? 
You may think it is somewhat challenging but delivery happy hour can generate a massive increase in restaurant sales when done with a little bit of creativity.
Some customers want their happy hour just before going home, so they might as well spend some time at the office with their friends and buddies. For one thing, they won't have to spend on gas and there's also the added convenience of having the food delivered to them. However, instead of discounts, you can offer free delivery (or both, if you can afford it). Whenever possible, choose a delivery app that allows you to market to your customers after the fact like DeliveryBizConnect.