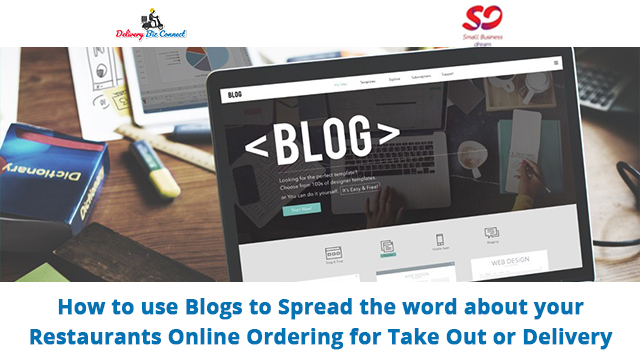 Restaurant online marketing can be anything from blogs, social media, and email marketing that helps promote and get the word out about your restaurant business.
Blogs are great when used as a restaurant online marketing strategy to get organic traffic. If you already have one, perfect. It's a great place to share your own expertise and establish yourself as an authority.
Having your own restaurant website is also one of the best ways you can do to promote your restaurant. You'll be much easier to find and you can do lots of other things like online ordering for pick ups which can add 30% more sales.
DeliveryBizConnects has plenty of tools to get the word out from CRM which can increase sales by 25% to mobile apps which gives you 11% more sales. Start doing your own deliveries thru the Driver App and get 20% more sales.
Find out how you can rapidly grow your restaurant business using our restaurant online marketing tips and techniques at https://deliverybizconnect.com