Online Order Menu Creation Simple
Setting up your menu to take online orders through DeliveryBizConnect is easy. You simply get into your Small Business Dream account which powers DeliveryBizConnect. You'll go to the Survey section and the Menu. It's already been pre-made for you. It'll look just like this.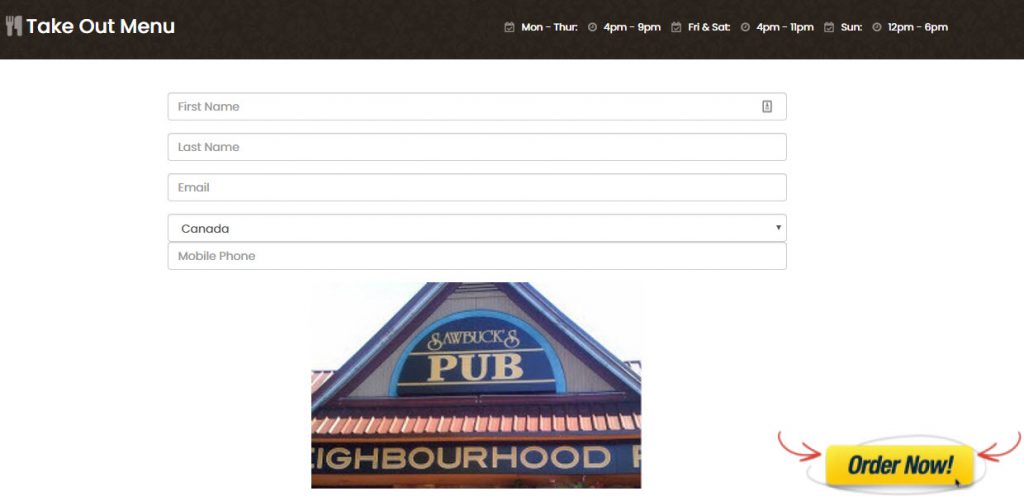 You just need to upload your company logo and put in your products. You see the first section says, Appy's. You want to say appetizer? Just go change it into 'appetizer'. The very first one here happens to be 'Poutine'. If you have poutine, fantastic! Type in a short description of your poutine, your unit cost if you want a maximal quantity, and then you upload your image.
Upload Images of Your Menu Items
Click on 'Upload Images'. Double click on your sqaure image of poutine and it will be added. You don't have beef carpaccio on the online ordering menu? Then don't use beef carpaccio. Change that to, say, hot wings. Upload your image of your wings and now you've got hot wings with your unit cost placed in there as well.
We have a Meal section – beef burger with fries. Upload your image, and just like that, we've added in our images and our prices for your online order menu. And now it changes and your menu has your design your logos, your products, and your prices.