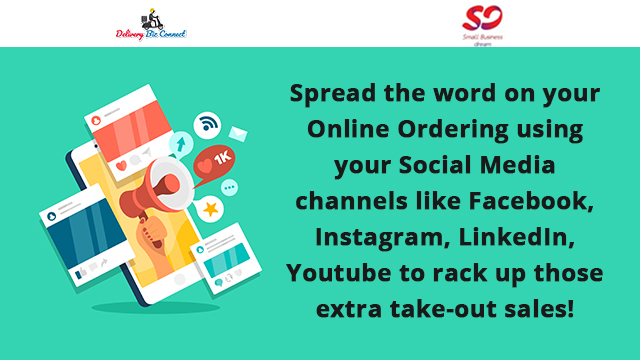 Restaurant promotion is essential to your business whether it's through Facebook, Instagram, LinkedIn, or Youtube. Now that you have online orders, you need to spread the word FAST!
Facebook posts is hard work. The key to Facebook posts is doing it hour on the hour for three consecutive days. That's a lot of posts!
People wonder why they're not getting more customers after doing restaurant promotion on Facebook. It's pretty simple – they're not posting enough.
Facebook posts have a penetration rate of around 2% so you need to be very careful. Don't fall for the easy route.
Restaurant promotion through email still works, but it's even better for restaurants with check-in functionalities and CRM as they get 83% conversion rate on their email blast
DeliveryBizConnects lets you do all these, including takeouts and doing your own deliveries thru the Driver App, adding an extra 20% in sales.
In addition to ordering through your restaurant QR code ordering through mobile apps will also give you another 11% increase in sales.
Find out how you can rapidly grow your restaurant business at https://deliverybizconnect.com