Taking Online Orders can Increase Your Sales 30% or More
Doing Your Own Deliveries Can Increase Your Margins 20%
Online Order Demo
Online Ordering – Testimonial
What is Included for $99/month?
Ordering – Integrated Ordering System
Telephone – brings up existing customers automatically by phone number
Walk-Up – brings up existing customers automatically by phone number
Online – Add to your website, or use our automatic page
Mobile – App branded to you your customers can use to order
Contact-Less – QR code or Short-Url allow order on their own device at takeout, OR Dine-In
Delivery
Driver App – Staff can easily do deliveries.
Driver Tracking – know where your driver is.
Route Optimization – Allows Multiple Orders per delivery.
Share Drivers – Get together with some neighbors share a driver.
Mobile App for Your Customers
Branded – Your Restaurant Shown every time opened if you got your customer to download the app with your code.Driver Tracking – Customers notified when driver on the way.
Convenient Ordering – Don't need to enter address each time.
Push Notifications – can get updated from you direct to their phone
Driver Tracking – Customers notified when driver on the way.
Check-In – Easy Customer Take-Out and Dine-In Tracking
CRM
Automatic Follow-Up – Next Day Satisfaction, 1 week later, as far out as you want to go.
Newsletter – Same for everyone, or Different ones for different customer segments.
Email Group – Send to all, or only those bought a hamburger in the past, you are in control.
Full Client Profile – including order history, staff notes, preferences
Birthday/Anniversary – Automatic emails
Push Notifications – send a message direct to your customers phones for time sensitive offers.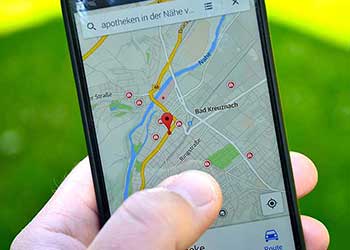 To Survive through this crisis you need to take pre-paid online orders for Take-Out ASAP!
Get started doing local Staff delivery to increase your bottom line, even more importantly collect customer data.
Business will NEVER go back to normal. Mitigate your losses, get back to breakeven and better NOW!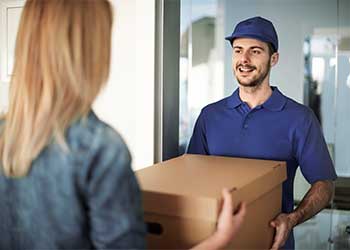 DeliveryBizConnect lets you set up a pre-paid online order page or menu within 10 minutes and immediately start doing take out, or curbside pickup.
It also lets you go bigger… Set up your own Staff done delivery and re-hire your team to prepare, pack and deliver items locally for as low as $2.19 / Delivery!
Start Taking Online Orders in 10 Minutes!
Watch this quick video to see how easy it is for you to set up your own online orders in DeliveryBizConnect in under 10 minutes.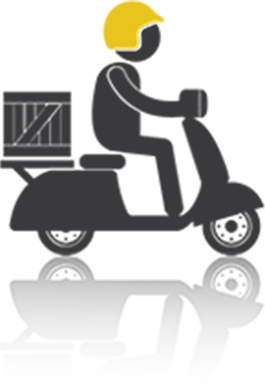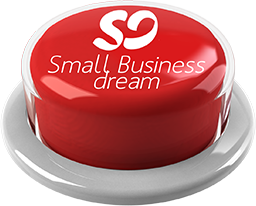 Small Business Dream's DeliveryBizConnect enables ANY LOCAL business, not just restaurants, to take online and phone orders within 10 Minutes. It also allows local deliveries with existing staff. Reduce the 30% paid to Food Delivery Service apps. Go all-in-one: phone and online orders, delivery route optimization, driver tracking, automatic customer follow-up and built-in CRM.
See How Many Deliveries it takes for it to cost you less to deliver with your staff than 3rd party apps with our Delivery Break-Even Calculator!
Need Help Finding Working "New World" Strategies?
Complimentary Download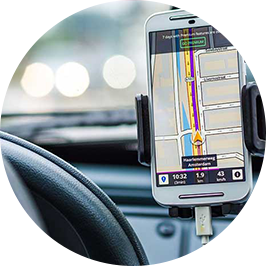 Online Order – Keep it Simple To Begin
1 Take Phone and Online Orders, set-up yourself in 10 minutes for PICK-UP.
2 Start local deliveries. Select the orders you want to deliver, optimal route is calculated.
3 Driver is tracked and customer is notified of delivery time window
4 Share the DeliveryBizConnect App with your customers for even more benefits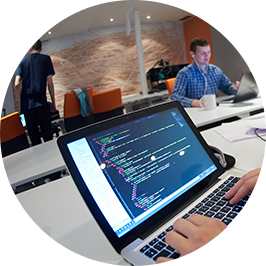 Increase Sales Even More
1 Leverage your customer data with the included SmallBizDream CRM for follow-up, promotions, and inviting your customers back.
2 Full CRM give you control of your own database.
3 Use 3rd Party Delivery Apps for generating NEW customers. Convert them to your delivery team, reducing large fees being paid to 3rd party on repeat customers.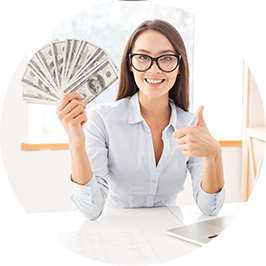 Online Order and Staff Delivery Bonuses
1 Re-hire staff for the new jobs. Use your government's salary help program due to this crisis. Build a NEW WORLD post-crisis business at a discount.
2 Keep money and Jobs local vs. giving it to foreign companies.
3 The OLD NORMAL way of business is NOT COMING BACK. Get ahead NOW, join the NEW NORMAL. Maximize take-out and delivery. Collect and use customer data to drive sales. These NEW NORMAL business methods will remain mandatory EVEN after businesses re-open.
Buy Now
Book a Complimentary 30 Minute Strategy Call ($150 Value) ➤