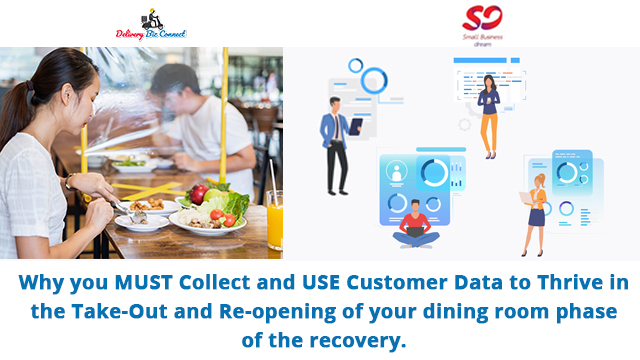 Restaurant customer data is extremely crucial to increasing your restaurant sales while taking pressure off your staff. Your ability to generate more sales is directly tied to how big your restaurant database is.
Just like in any game, to significantly increase your restaurant sale you need to follow the rules of the game in order to win. In this case, you lose sales and overload your staff if you are not collecting and utilizing your restaurant customer data.
Your staff will need a bit of training on the importance of data collection. You can use a good Restaurant CRM to make this process automatic, or you can simply have your staff hand out small paper signup forms for your email newsletter.
You and well as your staff will have to adapt to this new reality of significantly increasing your restaurant sales. You just simply need to collect customer data to keep up! Period.
DeliveryBizConnect integrates a Restaurant CRM into your restaurant for dine in by giving you a check-in feature where you can offer a small bite as incentive to join your restaurant mailing list, or download your DBC Mobile app branded to you.
Start taking online orders vs. just phone and walk-up orders and increase your restaurant sales by 30%, plus another 11% thru mobile app orders – absolutely 0% commission fee!
Find out how you can efficiently collect and control your restaurant customer data at https://deliverybizconnect.com