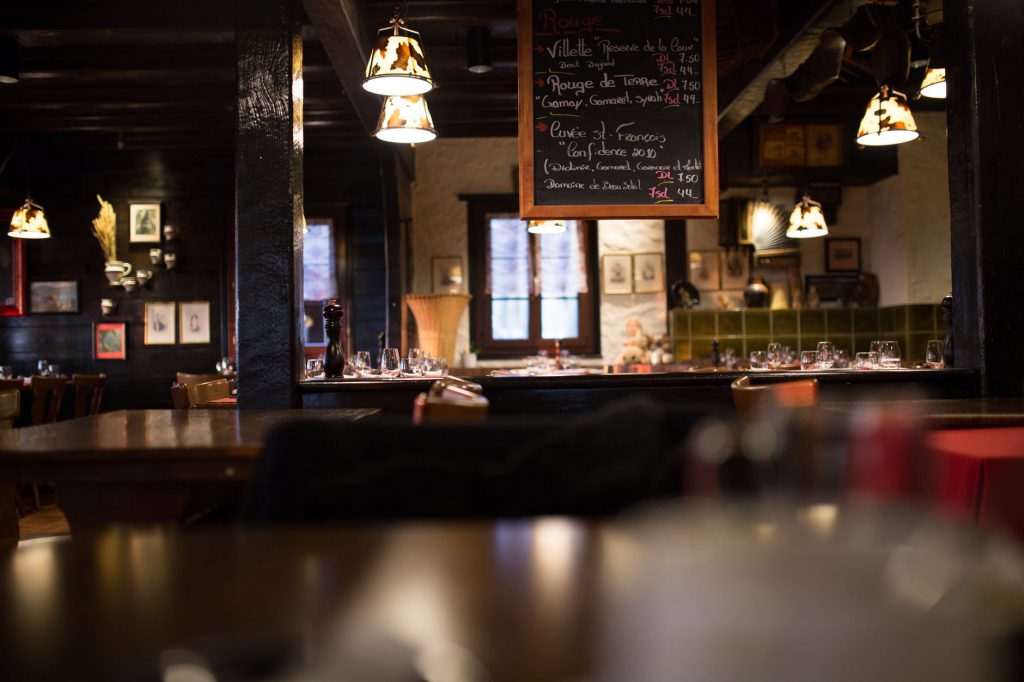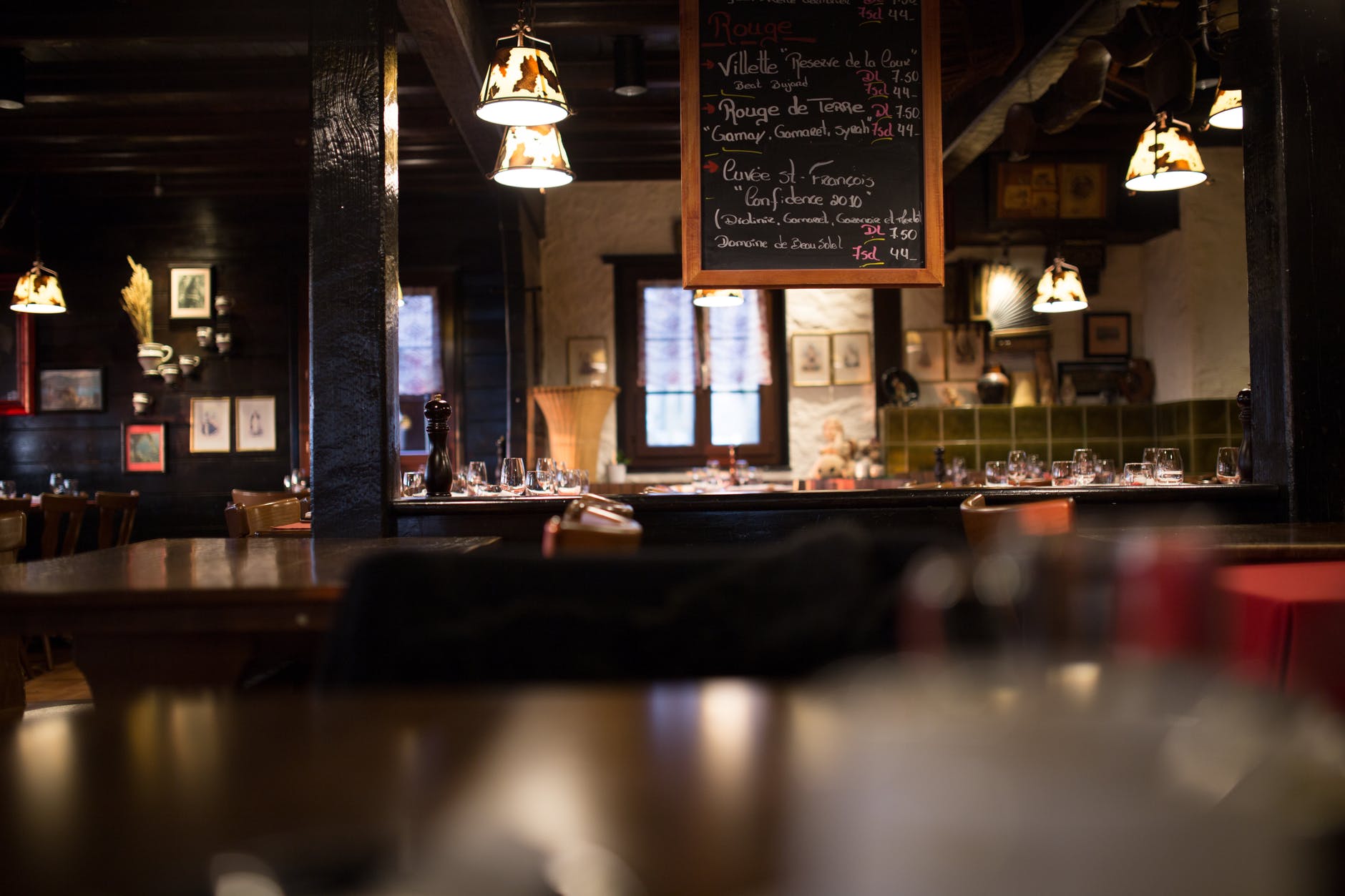 Restaurant Email Marketing, if you're like most restaurant owners, you might be wondering how a restaurant email marketing campaign can increase dine-in, pickup and delivery restaurant customers when people are using more screen time on social media.
You may be thinking, why not just do Facebook Ads, or use third-party delivery apps for customer acquisition as they are more popular than restaurant email marketing these days?
As you're about to learn in this article, restaurant email marketing can be just as effective by combining it with other methods like social media, content marketing, text message marketing and push notifications.
Why Restaurant Email Marketing?
Email still ranks as the most preferred mode of communication for businesses across the globe even in the age of mobile phones. We use our emails for signups, subscriptions, and pretty much all of our online transactions. Let's not forget, almost every mobile phone now comes pre-installed with an email app.
In a recent survey, email is the first thing people look up when they go online. Search comes next followed by social media.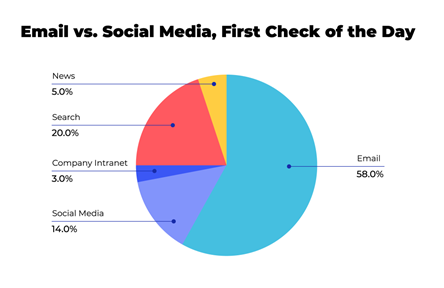 However, unlike a few years back, restaurant email marketing rarely ever works in a vacuum. Sending bulk emails to so-called opt-in lists sold online are way far behind us and downright illegal by current laws (GDPR, CAN-SPAM, etc.). You need to have at least one extra step to make email marketing work as a customer acquisition and sales growth tool for your restaurant.
Restaurant Email Marketing and Social Media Marketing
The simplest way to build a restaurant email list is to have an automated system like a restaurant CRM in place to collect your dine-in, takeout, and delivery customer data.
Having a great following on social media helps as well.
With these tools in place, you don't have to chase people around. You start with what you already have and keep growing it.
Almost every restaurant has a Facebook Page which is great. It provides online visibility without needing to set up a restaurant website. In fact, Google your restaurant or any local restaurant in your area and you'd probably come up with a Restaurant Google Business Profile, Restaurant Facebook Business Page along with restaurant reviews from Google, TripAdvisor and/or Yelp.
But just how good are these at getting new customers?
The problem with Facebook is posts often have a very low penetration rate. Only 2% of your posts will get through, so you'd have to keep churning out those posts' hour on the hour. Automation tools can help.
Here's a short video on why you still need restaurant email marketing even if you have thousands of followers on Facebook:
Of course, you can always try Facebook Ads, but they're only good at one-time engagements.
It's also the quickest way to lose a lot of money if you don't put thought on who your target audiences are and pay attention to your ad limits.
The solution for increasing restaurant sales has always been a combination of email marketing and social media marketing.
Restaurant Email and Content Marketing
You can't have an effective restaurant email marketing strategy without giving something of value to your target audience. Content has always been the backbone of restaurant email marketing. The challenge is often what type of content would be most appropriate for a restaurant, especially for targeting new customers.
Since restaurant searches are mostly transactional (people looking for a place to eat or order food online), you should put a lot of work on your online menu.
Create a simple restaurant website on WordPress or Wix. Upload images of your best-sellers, signature dishes, holidays specials, and so on. Spend some time working on your product presentation. Most mobile phones are now capable of taking professional photos so it's a lot easier and more fun to do.
If you use a restaurant CRM like DeliveryBizConnect you'll speed up the process even more. Here's how easy it to set up your online menu using DeliveryBizConnect. Our done for you DBC Sales Max packages even include having us do it for you.
Having a web presence makes it easier for Google to index your restaurant (get/optimize your Google Business Profile ASAP) so your restaurant shows up when people look for a local restaurant or a specific type of cuisine in your area. And then, of course by going directly to your site you'd be able to sign them up to your mailing list for your email marketing.
Restaurant Email and Push Notifications
Restaurant push notifications are a step ahead or restaurant email marketing, but they also come at a steep price. We're talking here of building your own mobile app and being able to publish it on Google Play or App Store. By then you'd be able to harness the power of push notifications for your restaurant.
Watch our video and see why mobile apps and push notifications are so important in the restaurant industry right now. DeliveryBizConnect's Sales growth system includes a custom restaurant mobile app for your customers branded to your restaurant.
Push notifications put you in front of your audience without them having to go past their lock screen. They can be bulk sent a million messages a minute vs. much slower text or SMS messages.
However, you're also limited by the number of characters that you can use that will show on the lock screen and be practical to send.
With restaurant email marketing, you can be as simple or feature rich as you want.
Having both means you're able to connect with your target audience on different levels. For instance, if you want people to know more about your restaurant, e.g., what type of cuisine you specialize or what services your restaurant offers, emails are a perfect fit. But if it's a one-time offer or something more time-sensitive like a Wing Wednesday or Weekend Special, you might go for push notifications.
Putting It All Together
Right now you might be thinking, "Is there an easier way to put this all together, or just have it all in one place?" "How do users actually end up using my app should I have one?" This is where DeliveryBizConnect comes in.
DeliveryBizConnect is an all-in-one solution for restaurants which includes restaurant online ordering system, a complete restaurant CRM (automatic customer data collection for restaurant email marketing), 3-page restaurant website, basic restaurant POS, local restaurant directory listing, driver app, delivery app – every possible way to increase your customers.
It also gives you the ability to enroll customers into a referral program and incentivize your customers to get other people to download and use your mobile app. It's a truly complete system that goes beyond restaurant email marketing.
Watch our video and see what DeliveryBizConnect can do for your restaurant:
Need your own automatic restaurant data collecting online ordering platform to help boost your pickup, delivery, AND dine-in sales?
Want to get it done for you? Check out DeliveryBizConnect.com's affordable value packed DBC Sales Max Restaurant Consulting Packages..