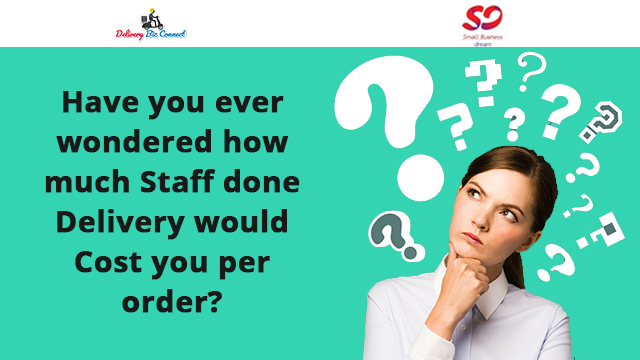 Staff-done restaurant deliveries are easier than you think if you have tools like the Driver App from DeliveryBizConnect. It's optimized to give the fastest route so they arrives fresh and kitchen perfect. That's 20% more sales coming from a happy, satisfied customer.
The cost-benefit of turning your staff into your own delivery service like Uber Eats and Skip the Dishes is huge!
If you really want to get into the numbers, here it is:
30 Days/month x 8 hr., 4 deliveries/hr. = $2.19/order
OR
20 Days/month x 4 hr., 3 deliveries/hr. = $6.77/order
Right away, you can see a HUGE difference between staff-done restaurant deliveries and using 3rd party delivery apps on how much you'll spend on each delivery. Note: we didn't put the 75% wage subsidy and delivery fees into the equation just yet.
So all things considered, this actually brings in an increase in your profit margins by 20% or more! (We'll give you the spreadsheet if you're interested).
DeliveryBizConnects lets you do staff-done restaurant deliveries including takeouts. Save on delivery costs using our 3.33% of Order Deliveries vs. 30% from the other big apps. Get as high as 83% conversion rate when you subscribe your check-in customers to your list using Deliverybizconnect check-in function and CRM for an additional 25% increase in sales.
Increase restaurant sales by 30% or more taking online orders vs. just phone and walk-up orders, plus another 11% thru mobile app orders.
Find out how you can rapidly grow your restaurant business at https://deliverybizconnect.com