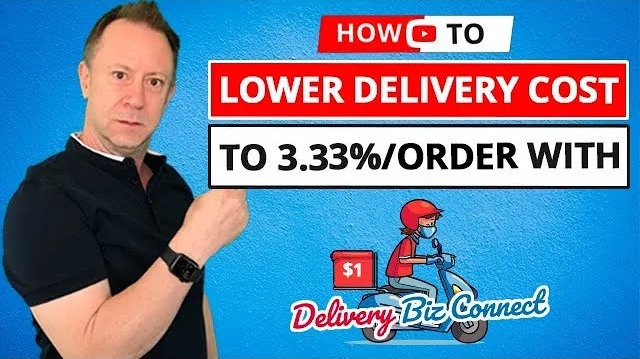 Imagine having an 80% or more savings over your restaurant delivery cost with the mainstream delivery apps and their hefty 20% to 30% fee on the order total.
DeliveryBizConnect has developed an App providing a Restaurant and Delivery Driver Matching Service saving Restaurants 80% on their Delivery cost compared to major 3rd party apps.
If you convert 100 – $30 delivery orders per month from other 3rd party delivery apps charging 25% fees using our 5-step blueprint…
This video will walk you through the difference and how that can save you up to $849 on delivery fees each month!
We have given the power back to the restaurants.
You control ALL the incoming money.
YOU keep the delivery FEE to use to pay drivers.
NO % of Order Fees, just 3.33% delivery cost to DeliveryBizConnect
You pay the drivers through our automated micro payment system
You can stack orders with drivers and save even more.
You can do SPLIT tipping so 1/2 to driver 1/2 to restaurant
This video shares how your restaurant can actually make money on deliveries, convert customers from delivery of 3rd party to FREE PICKUP orders saving you even more…