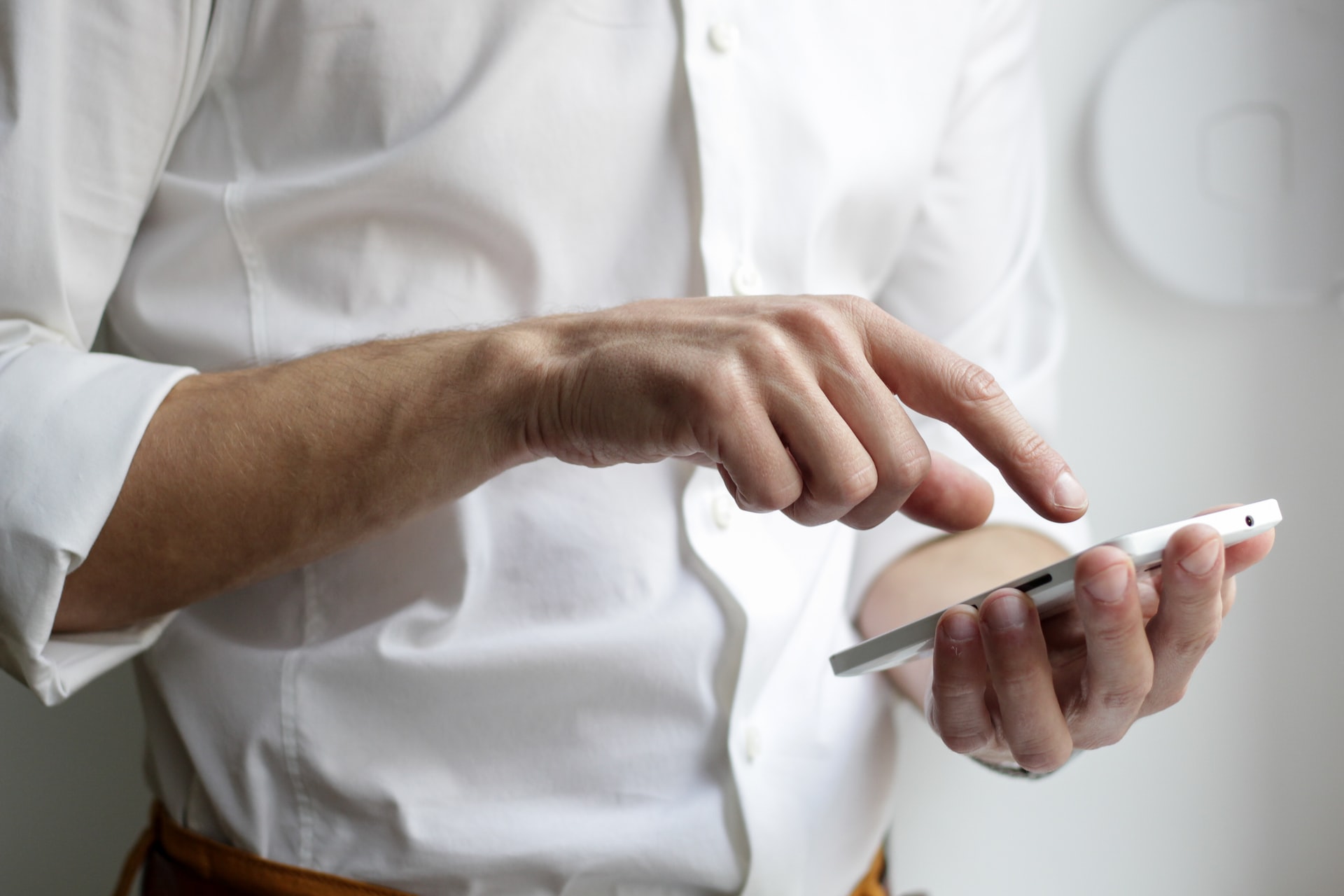 With regards to Restaurant Online Ordering Software, "42% of customers say the ability to order online would make them choose a restaurant" according to the National Restaurant Association"
Restaurant owners are quickly realizing the potential of a restaurant online ordering system as a way to increase sales and magnify marketing efforts. Having their own customized restaurant online and mobile ordering platform allows restaurants to track customer orders, manage inventory, and build relationships with their customers. A restaurant online ordering system is also more efficient than traditional telephone-ordering systems, allowing customers to place pre-paid pickup or delivery food orders any time, from the comfort of their sofa.
The advantages of having a restaurant online ordering system go beyond convenience for customers. By enabling restaurants to track customer orders, they can easily identify repeat customers, preferences and trends in order sizes or types.
This restaurant data can be used in creating targeted email, text messaging and push notification marketing campaigns that will significantly increase customer engagement through a restaurant CRM (customer relationship management).
This highlights the importance of restaurants having online and mobile prepaid ordering for pickup and delivery.
Restaurant Online Ordering Software – Which is Right for You?
When we think food delivery, the first thing we think about are mobile apps like Uber Eats, DoorDash and Grubhub. It's the quickest route to get you started with restaurant online orders and delivery.
We believe it is important you are using them for lead generation, but you MUST have a way to convert those expensive customers to your own over time.
There are more ways to set up your own restaurant online ordering platform than just using third-party delivery apps. There are basically 3 ways to set up your online ordering system:
1. Third-party delivery apps. The most popular choice, but VERY EXPENSIVE per order for restaurants. You might have ordered food yourself through one of these apps on your smartphone. Setting up is relatively easy but there are tradeoffs to be aware of.
Pros – hassle-free sign up and set up, widest reach, can be great for customer acquisition
Cons – 10-30% commission on every sale, poor delivery can affect your ratings
2. Restaurant websites. Popular among tech-savvy restaurant owners. It's like owning a regular website purposely built for taking online orders from visitors. They're mobile responsive so the experience is almost the same with third-party delivery apps.
Pros – you have full control and you only pay a flat fee for maintaining your site
Cons – setting up can take a while, requires third-party integration to work well
3. Restaurant CRM-based delivery apps. Restaurant customer relationship management (CRM) marketing is an excellent sales and marketing tool for restaurants. Make sure you look for one specially designed restaurant CRMs that allow you to take online orders and do cost effective deliveries.
Many of these type of systems do not do delivery, and if they do, they use DoorDash drivers in the back end and they charge YOUR customer directly a large fee for the delivery, as well as charging you.
Pros – you get the best of both worlds of running a fully functional restaurant website plus sales and marketing automation
Cons – they're not easy to find (we'll help you find one at the very end)
Let's go through the process of setting up using 3 different methods.
Signing up to a Third-party Restaurant Online Ordering Software
You go to their website, type in your restaurant details and hit submit. The app team will decide if your restaurant is a good fit. You'll get a call or email approving your request and continue with the sign-up process. Log-in to your account and start setting up your online menu. It usually takes 1-2 days before your menu items are posted on the ordering app. Any changes you make on your online menu might also take 1-2 days to take effect. You then have to hook it up to your receipt printer to be printed and processed in the kitchen.
Some restaurant ordering platforms allow you to use your own driver but they also need approval or certification by the app company. This greatly reduces your running expenses, considering they take up to 30% commission when you let them do the deliveries. You can offset this big chunk by charging delivery fees, but it doesn't compare to having your own staff doing your deliveries. Over time, you may want to transition to having your own online order and delivery unless you're really making it on third-party delivery apps.
Try our Break-even Calculator to see how much orders you need to start making profits.
Creating Your Own Restaurant Website
You start by choosing a website building platform like Wix or WordPress. Use the restaurant template and tweak it to your heart's content. Or, you can outsource web experts to do this for you. If you are lucky, your restaurant online ordering system will include a basic one. Check out DeliveryBizConnect's restaurant online ordering system for more details.
You'll need to purchase your domain name and pay for hosting if your want to make the site truly your own. It's basically renting server space to put in all your data which also includes how much bandwidth you need to handle all the traffic. You only pay server fees as opposed to paying 30% commissions on every sale. In most cases, this is way cheaper when you consider the monthly average you lose on third-party delivery apps.
Next, you need to integrate a restaurant online ordering software to your restaurant website. Some POS companies offers this for free where you can literally have your online menu on your restaurant website within minutes. Some POS companies charge you a fortune for the option.
You have total control of everything, including online checkouts and deliveries. Payments can go straight to your bank account or payment processor. You only pay a flat fee to connect your ordering system to your payment gateway. Hook it to your receipt printer for printing and processing same with any other delivery app.
Once you have online presence, you need to get the word out so people will start coming to your site. This includes sales optimized restaurant website, advanced promo marketing, and branded mobile apps. Add all these and you're looking at around $1,000 to $2,000 per year. It's a decent amount but considerably cheaper than third-party delivery app.
You can still do your own marketing via social media and so on, but you need more than one approach to make it actually work. You need a 360° solution which encompasses everything from website setup to mobile marketing.
This brings us to our third method.
Using a Restaurant CRM to Build Your Web Presence and Your Own Restaurant Online Ordering System
Restaurant CRMs are great for building web presence, allowing you to market your business with sales and marketing automation. And, with the latest addition of online ordering, delivery, and other restaurant functionality, there's no need to shop around finding all these different pieces. It's essentially an all-in-one package.
We promised to find you one so we'll use DeliveryBizConnect and show you how it's done. Simply go to the website and sign up to get your own account. You'll get a 3-page website automatically built from your DeliveryBizconnect listing details. You can generate as many as you like for whatever purpose you need it for. Here's a quick video on how easy it is to set up your online menu and start taking online orders with DeliveryBizConnect's restaurant online ordering software.
As you can see, it's almost like having your own restaurant website. You don't have to get approved and you don't have to pay commissions – ever. (We offer 3.33% Deliveries if you want our driver matching service to do deliveries for you.) You're completely in control from setup to checkout and delivery.
If you're curious how this works, here's how you handle different types of orders using DeliveryBizConnect:
One more thing. Because it's a restaurant CRM you don't have to go elsewhere to get the word out. DeliveryBizConnect is a full-on sales and marketing automation custom-built for restaurants owners. This includes mobile app with your own personal branding, push notifications, as well as a driver app for doing staff deliveries. So there's literally nothing else to look for.
Need Restaurant Advice?
We want to reach out and talk with you through our FREE 45-minute business consultation where we can discuss some solutions to help.
We lay out every possible means to keep you in business, whether it's through LinkedIn, Facebook, Twitter, email series, sales funnels, landing pages or business directories.