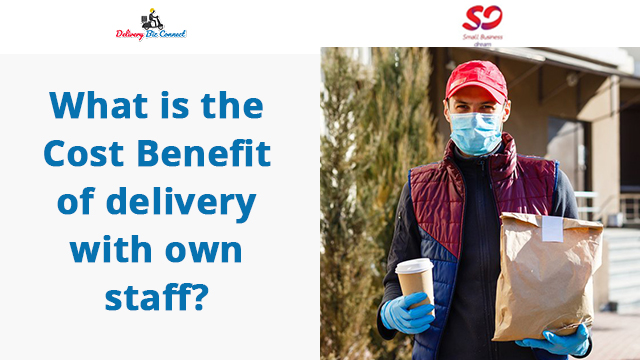 Own-staff restaurant deliveries work great for many restaurant owners. But there are those who are still reluctant to the idea.
We did an actual survey on Facebook groups about own-staff restaurant deliveries and came up with some interesting results:
38% no idea where to start
33% staff doesn't drive
26% doing it and it's great
3% doing it and so far so good
What caught our attention is the 33% who said staff don't drive. Really?? But the solution could not have been much simpler – hire your own delivery driver! You're probably going to save more money on it if you have large enough volume than using third party delivery apps.
However, it's the 26% that said they're doing it and it's great that really drives home the point of doing your own-staff restaurant deliveries. This means, if you're not doing your own deliveries, you're missing 26% to 29% (including the 3%) of your sales to those who are doing it.
DeliveryBizConnect will get you covered on your takeouts and your own deliveries thru the Driver App that's guaranteed to give 20% more sales from your happy, satisfied customers.
Start taking online orders vs. just phone and walk-up orders and add an extra 11% thru mobile app orders. Save on delivery costs using our 3.33% of Order Deliveries vs. 30% from the other big apps. Use DeliveryBizConnect check-in function and CRM for an additional 25% increase in sales.
Find out how you can rapidly grow your restaurant business at https://deliverybizconnect.com